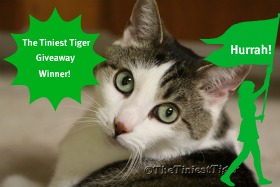 Congratulations and Super Hurrah to HArvey 2210, Batmans Mom, Monica H and Trish. You are the winners in our Fancy Feast Giveaway!
I have sent each of you an email to the address you posted with your comment. Please let me know where to send your Fancy Feast via USPS asap!
Is your Cat a  Connoisseur?