Congratulations and Super Hurrah to Amy D, the winner of the Gracey Accessories Bundle!
The  #RedCarpetCat Twitter Party is coming soon!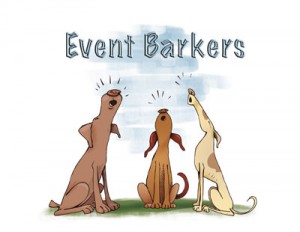 Event Barkers is hosting the party that takes place on Feb. 22 from 5:30-7pm Pacific time. We are super excited that Event Barkers is going to be keeping the party fun and moving because I might get distracted by the flash of the paparazzi while reporting to you live from the red carpet in Hollywood!!
I  will be attending the Secret Room Event  alongside Jackson Galaxy.  We will be tweeting live from the event as we meet and mingle with the stars.  YOU will have the chance to tweet with Jackson Galaxy, star of Animal Planet's "My Cat From Hell"  and  you never know who else might turn up to surprise all of us.
And to make it even more fun, you can win some of the $2800+ in prizes!
Event Barkers wants me to remind you to  make sure  you have RSVPd for this special event. It only takes a moment; just go to the RSVP post and add your Twitter handle. Event Barkers will be using that list to contact winners so you need to make sure you're on the list! (Hey, all good Hollywood parties have the list so here's your chance to be on one!)
We  put together  some great prizes that #RedCarpetCat partiers will be winning! In fact, to keep you rockin' we will be giving away a prize every 1o minutes!  Super Hurrah!
Taking center stage will be The Tiniest Tiger Hipster bag!