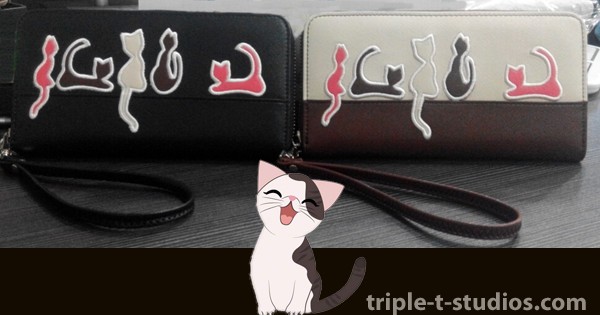 The Refined Feline Handbag and Totes are so popular  we thought a Refined Feline Wallet with the same cat style might be of interest too.  We wanted to have a wristlet-style wallet that would be able to hold all of your valuables but still be convenient when you are on the go.
We made the wallet in beige first and our first run sold out quickly.  The
Refined Feline Wallet
is now available in both beige and black.  Here is some more detail about our new wallets.
The Refined Feline Wallet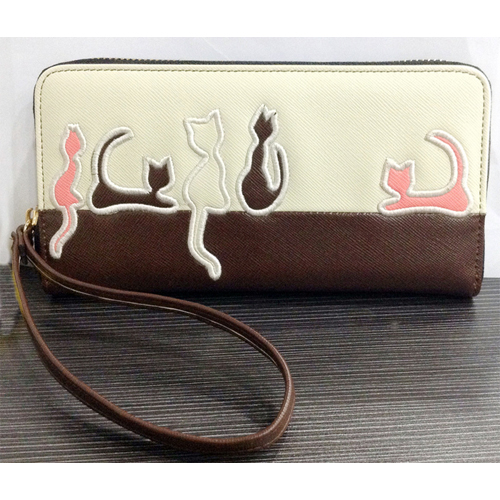 The new Refined Feline Wallet is both beautiful and practical.  The wallet features the same playful embroidery outlined cream, brown and pink cat silhouettes that are on the popular Refined Feline Handbag. The back of the wallet is solid brown or black. There is a zipper closure to keep all of your valuables safely tucked inside.
We added a detachable wrist strap too, so you can secure your wallet around your wrist when you are on the go.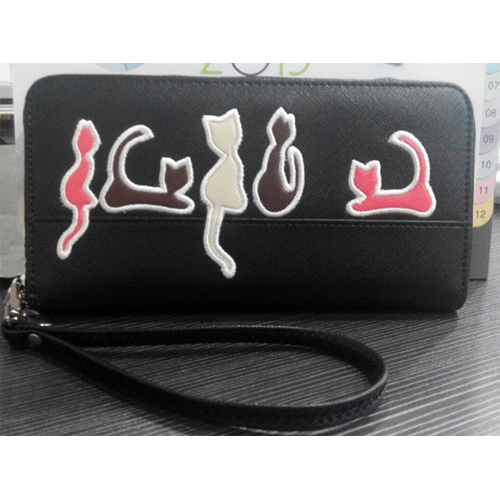 This wallet is a generous size:
 8 inches (20cm) in length
4 inches (10cm) high
1 inch (2.5cm) deep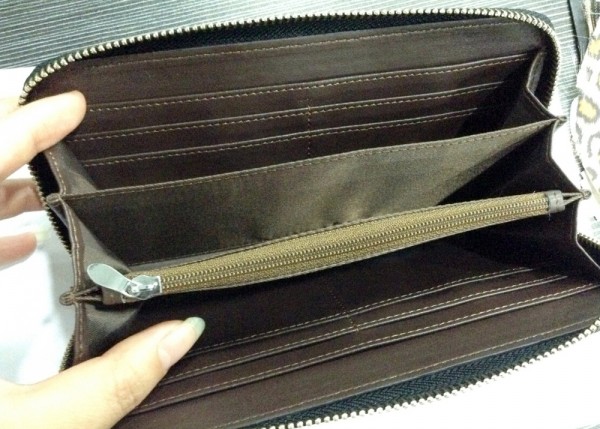 The wallet features:
Detachable wrist strap
Plenty of card slots and a wider top slot for currency.
A roomy zippered compartment in the center of the wallet.
Able  to hold most cell phones..
The hardware on the Refined Feline Wallet is silver-tone.
Made of PU* leather. Synthetic material.
Weighs 5.6 oz (159.7 g)
Imported
The Refined Feline Wallet Giveaway
One member of The Tiniest Tiger community will receive their choice of beige or black Refined Feline Wallet. If you can't wait, you can learn more about the wallets with cat style here Triple T Studios.
How to Enter
Enter your information in the contest widget so we know where to ship your prize if you win.
Leave a comment below this post telling us: Would you like the beige or black Refined Feline Wallet.
This giveaway is open to everyone!