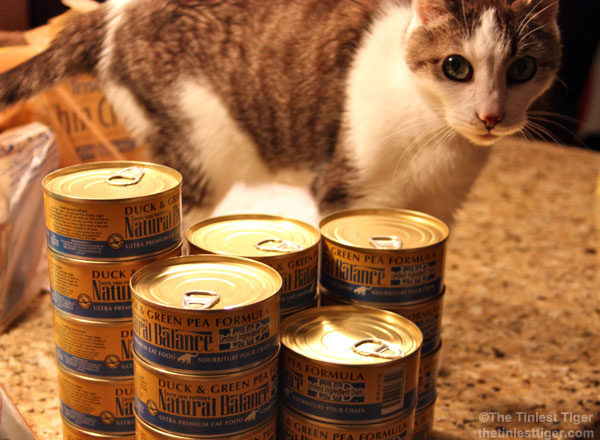 Taking Care of Your Cat
Our Gracey had health issues throughout her life.  In order to help her live her best life, her doctors at the Morris Veterinary Clinic, Paul and I decided that the best way to try to keep her healthy was to treat the whole cat.  Gracey lived with food allergies and it was up to us to find food that would enable her to thrive. Throughout her life we adjusted her food to help keep her strong and one of the foods that she loved and helped keep her healthy was Natural Balance's Duck and Pea Limited Ingredient.
What Do You Think About Your Cat's Whole Body Health?
Dick Van Patten's Natural Balance Pet Foods® were founded in 1989 with the philosophy of providing pets and their parents The Food For a Lifetime®. Their goal was to create pet food based on sound scientific principles and nutritional truths.  They offer a wide selection of premium cat and dog foods that are used and respected worldwide by top trainers, rescues and caring pet parents who strive to to the best for their pets.
Natural Balance is interested in learning more about what you think about your cat's overall health.  They have put together a five question survey. All answers are anonymous and will be used to create an infographic about pet health and Natural Balance's Original Whole Body Health formulas.  We will be sharing the infographic here  with you so it will be interesting to see the results.
This survey is closed now.  Thank you for participating.
If you would like to participate in this survey click here:  Your Pet's Whole Body Health Survey
This post is sponsored by Natural Balance and BlogPaws. I am being compensated for helping spread the word about Natural Balance's Original Ultra Whole Body Health formulas, but The Tiniest Tiger only shares information we feel is relevant to our readers. Natural Balance is not responsible for the content of this post.