This post is sponsored by LG 4K TV and the BlogPaws Professional Pet Blogger Network. I am being compensated for helping to share the funny cat and dog video and awesome giveaway, but The Tiniest Tiger only shares information we feel is relevant to our readers. LG is not responsible for the content of this article.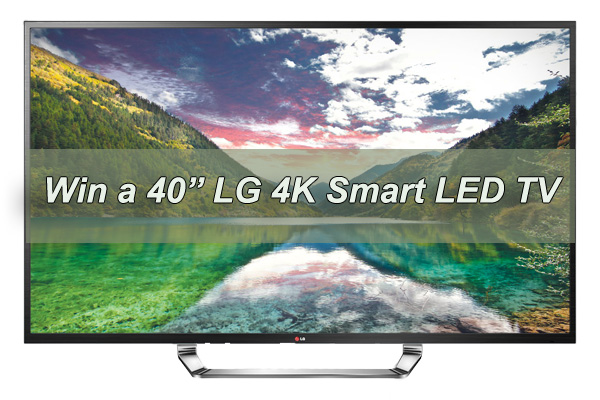 When the days grow shorter and it gets cold and dark, this is the time of year when we settle in and watch more television. We all like to snuggle up on the sofa with a few blankets and hot cocoa and watch our favorite shows. Eddie and Annie have grown accustomed to being the center of attention when Paul and I are not working so at night our first look at the television looks something like this.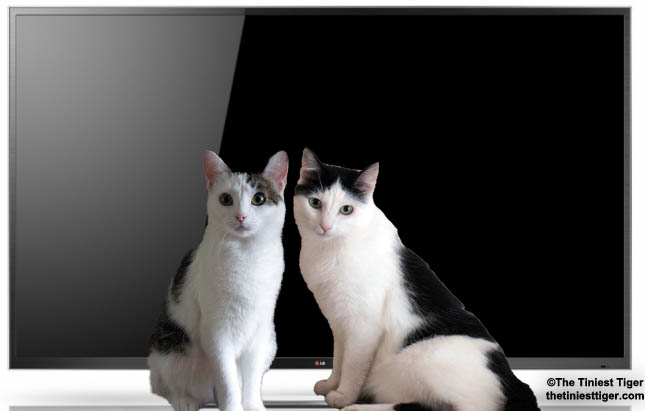 Yes, the two kittens sit in front of the television, blocking our view until we play with them and their favorite toys a little longer.  We usually pick them up and hold them on our laps after the play session and with the help of an electric blanket, they fall asleep.  And then we have the other problem of not wanting to disturb them while they sleep by getting up and moving around.
But we can't help but wonder if Annie and Eddie would be more likely to be watching the super clear image on the  LG 4K TV than us if we upgraded to this amazing new television.  The LG 4K TVs have double the number of pixels than a traditional HD television. More pixels mean that objects in the distance of a scene can be seen with greater clarity, including more nuances of light and shadow.  This results in a greater sense of perceived depth, so much so that many people say that the images look three dimensional.
I wonder how Annie and Eddie would behave watching NatGeo Wild during Big Cat Week on the LG 4K TV?   I bet instead of watching us, they might be watching the LG TV.  Do your cats watch TV?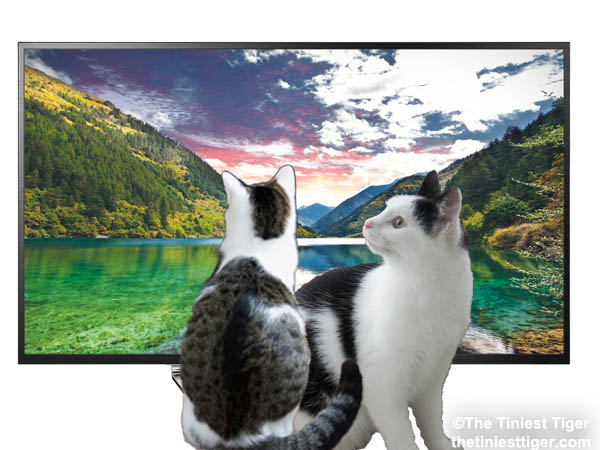 Enter to Win an LG 4K Smart LED TV
We are joining with BlogPaws to  share an amazing giveaway where you can enter to win an LG 4K Smart LED TV for your cats….and you.  You might already recognize LG from all of their wonderful products from kitchen appliances to computers to mobile devices.  I was in Korea years ago and my dad and I got the first look at some of the amazing televisions that were not yet available here.  We were blown away by the flat screens and clarity back then, and now with this new 4K Smart LED TV, the clarity is unsurpassed.
To enter for your chance to win this incredible television, watch the super cute pet video below. Watch closely because you will get some clues that you will need in the entry form below.  You can get additional information about these LG TVs on the LG USA Facebook page and YouTube channel.
Watch This Super Cute Funny Pet Video For Clues
 Enter in the Rafflecopter Below
Now, enter in the Rafflecopter below.  This contest is being hosted by BlogPaws.  The Grand Prize Winner will receive a 40 inch LG  4K Smart LED TV!  This giveaway is open to 18+ residents of the US only. No purchase necessary. Void where prohibited. All rules are detailed in the Rafflecopter below.  Best of Luck