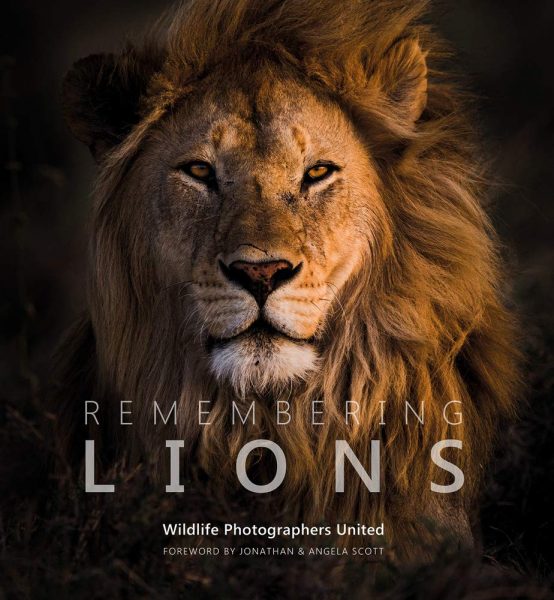 Remembering lions and World Lion Day
Today is World Lion Day! To celebrate the day, one member of The Tiniest Tiger community will receive the gorgeous book Remembering Lions.
Remembering Lions is the fourth book in the highly acclaimed Remembering Wildlife charity series, which has raised more than half a million UK pounds for conservation. The aim of the creators is to make the most beautiful book ever seen on a species and use that to raise awareness of the plight facing that animal and also fund to protect it.
Each book is full of images generously donated by many of the world's top wildlife photographers (including this year six overall winners of Wildlife Photographer of the Year.) Remembering Lions images were donated by more than 70 of the world's top wildlife photographers including Marsel van Oosten, Frans Lanting, Art Wolfe, Steve Winter and Michael Poliza, with an aim to raise awareness of the plight facing lions and also to raise funds to protect them.
This video will give you a better understanding of this amazing book than I could write.
remembering lions video
Remembering Lions Kickstarter video from Margot Raggett on Vimeo.
Dedicating the day to Education and conservation
We celebrate World Lion Day, by honoring this regal cat for perhaps thousands of years of inspiration. World Lion Day is dedicated to education and conservation. Just a hundred years ago, there were over 200,000 lions roaming Africa's vast landscapes. Today, about 20,000 lions remain. This big cat is on the brink of extinction in all but the largest and best managed national parks.
The thought of a world without lions is too painful for me to imagine. This is why The Tiniest Tiger community supports Panthera's programs that protect and connect core lion populations throughout the species' range in Africa. Panthera educates local communities about lion conservation, reduces conflict between humans and lions, stops lion and lion prey poachers and maintains key lion traveling corridors.
Across all of Africa, Panthera's lion monitoring networks show they are slowing and even reversing lion losses. Panthera is working hard so we can give the generations that come after us a world where lions are natural wonders, not natural history.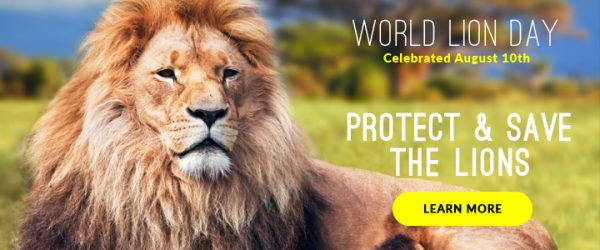 THE Tiniest Tiger Community Supports Panthera
Thanks to your support of Triple T Studios, The Tiniest Tiger community made a generous donation to Panthera to be used where they see the most need for African lion conservation projects.
The Remembering Lions Book Giveaway
One member of The Tiniest Tiger community will receive a copy of Remembering Lions.
How to enter the giveaway
Enter your information in the contest widget so we know where to ship your package. If you are reading this in your email you might need to click through to enter the giveaway. Pounce here: Remembering Lions Giveaway.
Let us know in the comment section below, Why you would love to win the amazing book about lions. This comment is very important for this giveaway as we will be deciding who will receive the book based on your comment. This is a special book and we want to make sure you love lions.