If you would like to learn more about how to help community cats the 2018 Online Cat Conference is for you. Triple T Studios is proud to be a sponsor of this conference promoting education for everyone that wants to help community cats.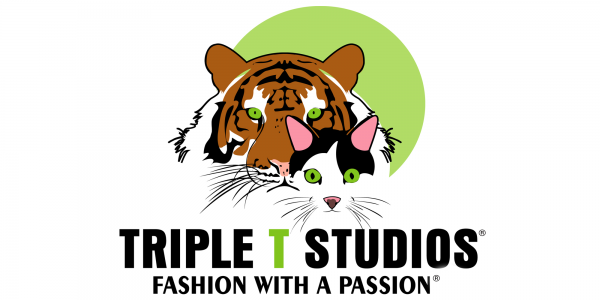 Online Cat Conference Founder Stacy LeBaron will kick off the conference tonight, January 26, 2018 from 6-8 pm EST, with important information, technical support and RAFFLE giveaways!  (One of the giveaways is our Paw Lace Tote so you won't want to miss the chance to win.)
Formerly the President of the Merrimack River Feline Rescue Society, LeBaron has over 20 years of experience with cat advocacy and is now focused on providing education, information and dialogue to create a supportive environment empowering people to help cats in their own communities.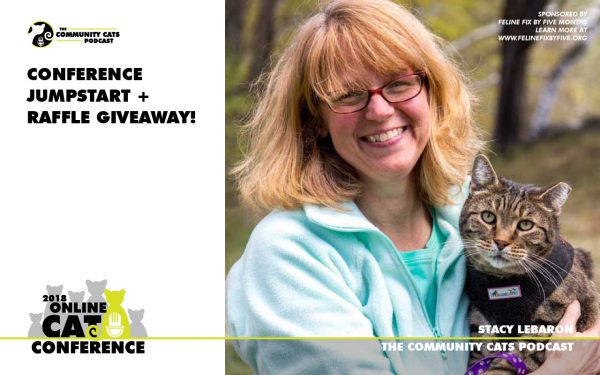 On Saturday, January 27 from 10am-12pm EST, The Kitten Lady, Hannah Shaw will lead the Workshop: Let's Save Some Kittens. Learn everything you need to know about saving kittens' lives. Hannah will be talking all about Kittens and Bottle Babies, too! This event will cover the ins and outs of kittens, including an overview of issues impacting cats and kittens, how to set up your home, manage your time, and make fostering fun, how to properly feed, clean, and provide basic medical care to a kitten, and how to get involved in your local community!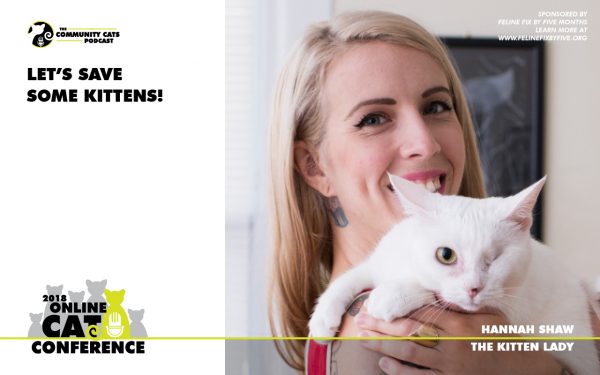 Hannah Shaw is a kitten rescuer, humane educator, and unwavering animal advocate who has dedicated her life to finding innovative ways to protect animals. Her project, Kitten Lady, strives to create global change in the way we perceive and treat the tiniest and most vulnerable felines: orphan kittens. Kitten Lady provides educational media, training resources, and instructional workshops and consulting services that help individuals and animal shelters learn how to save the lives of kittens–in a fun and engaging format. Shaw has been featured as a guest expert on Animal Planet's My Cat From Hell, and her work has been profiled in People Magazine, Cosmopolitan, and other media outlets around the world. Shaw was awarded the 2017 Advocate of the Year award by CatCon Worldwide.
Other Saturday Workshops include:
Be Tip-Top: TNR Best Practices and Advocacy
Lost and Found: How community cat caregivers and advocates can help get missing cats back home
Cats & Coconuts: Making Change in Hawaii
Sunday Workshops include:
Introducing TNR to China – Successes and Key Learnings for Creating Community Mass Trapping Programs
Secrets of Success in the Small Shop
Treating Ringworm in Animal Shelters
Why You Need a Healthy Pet Clinic, and How to Build One
Getting 2 Zero in Australia
What does a Humane Society do when an average of 15% of incoming kittens are FeLV+?
To learn more about the Online Cat Conference pounce here:    2018 Online Cat Conference