Today my parents were working away cleaning and carrying on and I was feeling a little neglected. After a couple of hours, I had to put my paw down.  I walked into the office and  meowed with all my might. They both stopped dead in their tracks and looked at me. I was like, well, are you going to pay attention to me?
So my mom came over and scooped me up into her arms and my dad scratched me behind my ears.  Then we came out into the kitchen, and I got a treat.  They even  let me sit at the counter with them.  Then they told me how special I am and how much they love me.  I started to purr because then I knew we were going to play a game that always makes me feel better. They make a list of some of the little things that they love about me. Here is what they said today.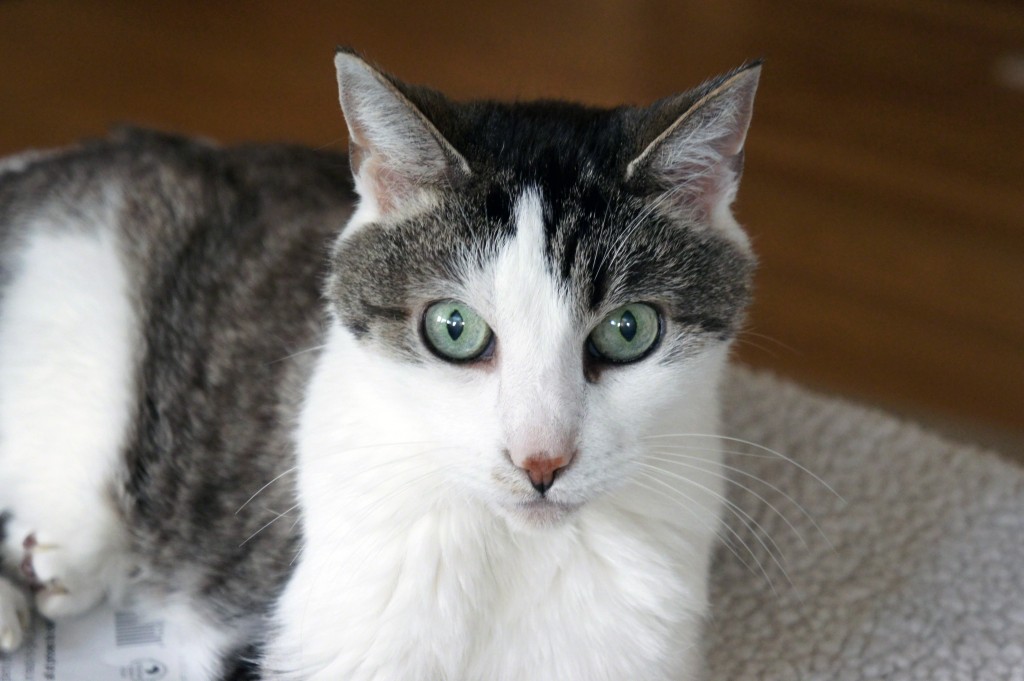 10 Little Things My Parents Love About Me.
The way I wrinkle my nose  up when I am eating my dinner
The "crunch crunch crunch" sound I make when I am chomping my treats.
When I chat with them.  I am quite talkative.
How I curl up on the sofa slanket and put my paw on their hands.
When I curl up on their bathrobes and refuse to move so they can use them.
When I come running and meowing to the door when they return home.
My mom likes it when I come to get her at the end of the work day. Enough is enough and I tell her so by placing both of my paws on her leg and very gently extend my claws.
My dad likes it when I trot beside him with my tail up and curled on our way to the kitchen for our tea time.
They really love my whiskers. When they find one somewhere in the house, they pick it up and place it in a special box.
When I give them the slow blinks.  That is how I tell them I love them too,
What is a little thing that you love about your cats that share your habitat?