It is so hard for us to believe that the kittens have been sharing their lives with us for five years.  No, they are no longer kittens, but I bet you too might still think of your cats as kittens from time to time.  They grow up so fast and time seems to simply evaporate. The above photo is from one of the first nights in their new  home.
Annie and Eddie were best friends when we brought them home and today they remain best friends.  Of course, there is the occasional tussle but nothing too serious. Where we see one, the other is not too far away.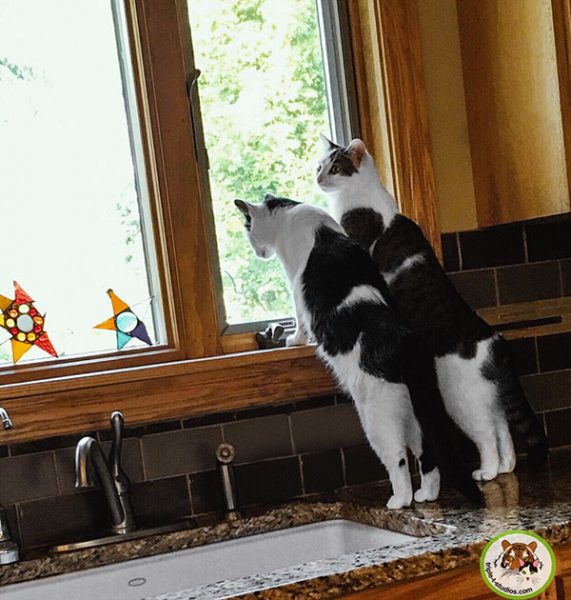 A few days ago, we caught the dynamic duo looking out the kitchen window. They are not normally allowed to hang out on the counter but look at those little legs.  Could they be any cuter? And we can clean the counter.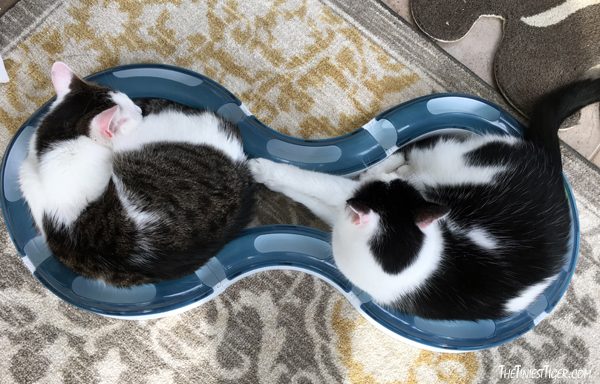 Here they are taking a nap in Eddie's favorite racetrack.  Eddie is keeping his paws on Annie.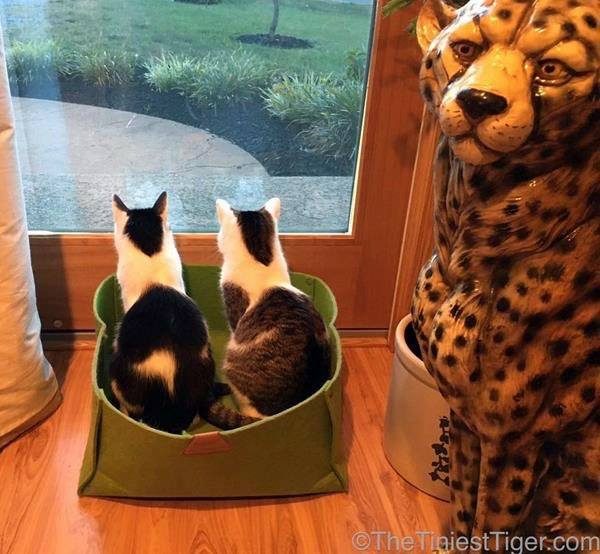 Watching the birds in the driveway together while Bad Kitty looks over them.
Still one of my favorite photos of Annie and Eddie.  It makes me laugh every time.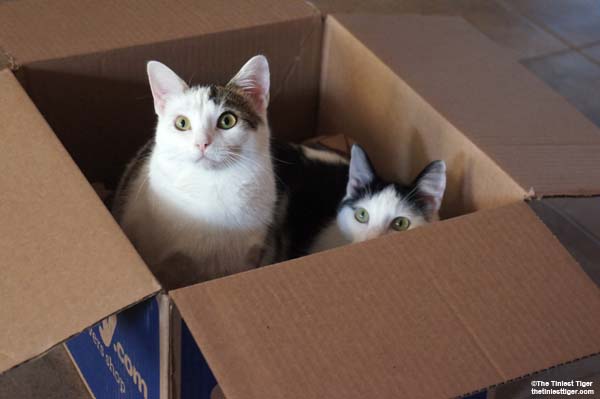 Two peas in a pod or two cats in a box.  They look like they were up to something don't they?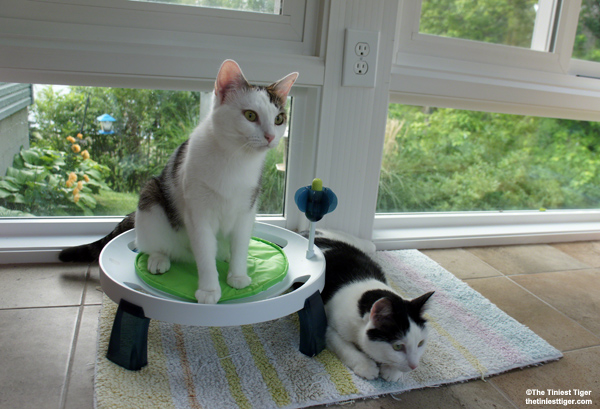 Playing in the sunroom.
Nap time in the shark.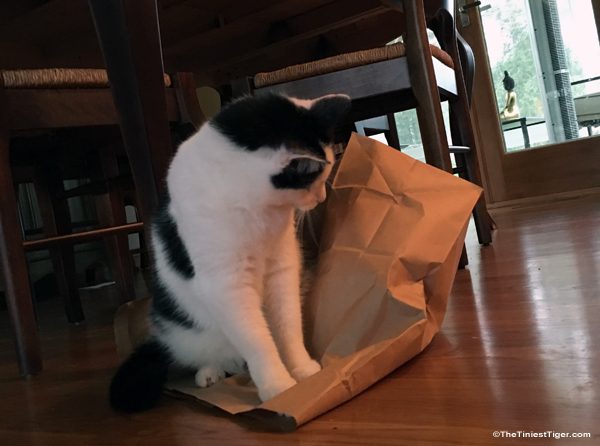 Annie is inside the paper bag.  Eddie is asking her for the password.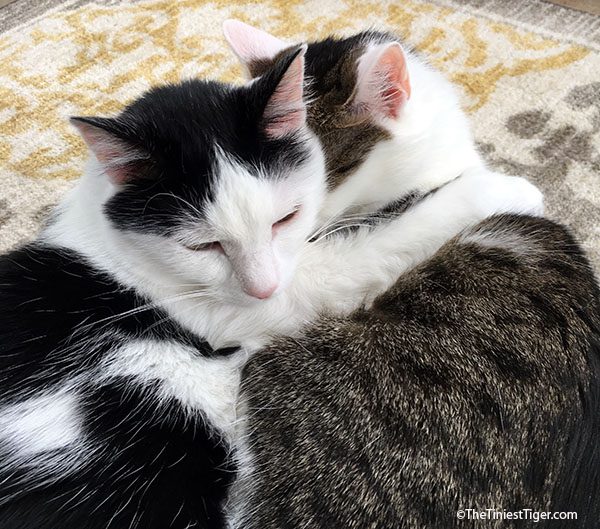 This photo was taken just a few days ago on the five year anniversary of their adoption day.  Still best friends and still bringing joy into our lives every single day.