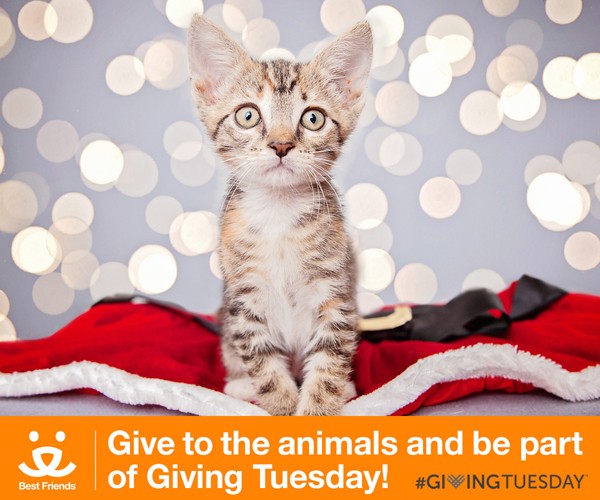 Best Friends Animal Society  on Giving Tuesday
On Giving Tuesday, people around the world unite in a singular act of kindness.  You can be a part of Giving Tuesday by making a gift to help homeless pets across the country. And, Giving Tuesday is the official digital kick-off day for the annual Best Friends $2 million Holiday Match — where all holiday gifts are matched up to $2 million dollars, thanks to a group of generous donors who create the match fund each fall.
Your gift to Best Friends Animal Society will be matched 100%   So, your gift will go twice as far on Giving Tuesday!
Consider being a part of Giving Tuesday and Help Best Friends Animal Society Save Them All. Learn more and donate here: Best Friends Animal Society

What is #Giving Tuesday?
Now celebrating its fourth year, #GivingTuesday is a global day of giving propelled by the power of social media and collaboration.  The day of global giving takes place on the Tuesday following Thanksgiving (in the United States) and the well known shopping events Black Friday and Cyber Monday.  #GivingTuesday was created by the 92nd Street Y and United Nations Fund in 2012 with the goal of starting a movement around charitable giving at the beginning of the holiday season.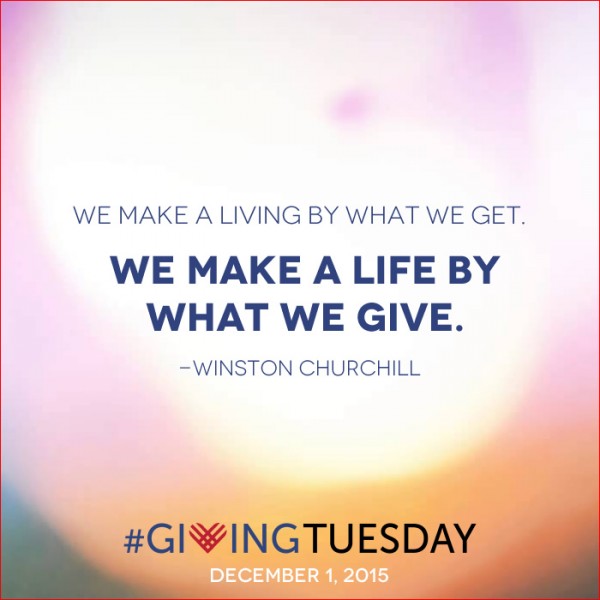 Why #GivingTuesday was Created
The creators of  #GivingTuesday  defined the days as this:
"#GivingTuesday harnesses the potential of social media and the generosity of people around the world to bring about real change in their communities; it provides a platform for them to encourage the donation of time, resources and talents to address local challenges. It also brings together the collective power of a unique blend of partners— nonprofits, civic organizations, businesses and corporations, as well as families and individuals—to encourage and amplify small acts of kindness.
As a global movement, #GivingTuesday unites countries around the world by sharing our capacity to care for and empower one another."
Anyone, anywhere can get involved in #GivingTuesday!  We hope you will consider joining too!