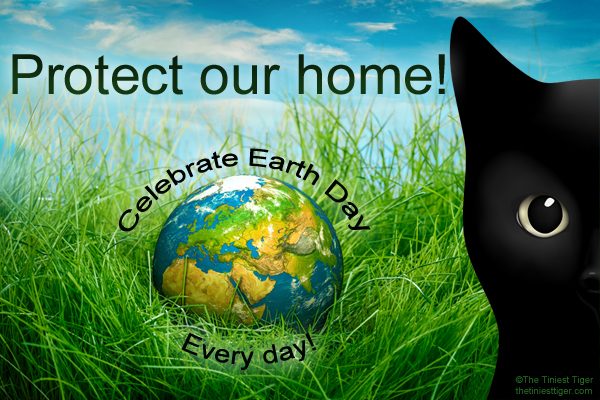 Connect with Cats on Earth Day
Connect with cats on Earth Day 2021. This past year, our earth took a sigh of relief. Perhaps attempting to recover from the continuous pounding taken every day from her inhabitants. Let us hope now as we begin to emerge from our homes that our daily routines will change. We can all move together towards a more sustainable future with cleaner air, water and habitat for all living beings.
This Earth Day, our friends at Panthera are asking us to connect with cats to restore the earth.
After a year of living mostly indoors, we might feel disconnected from nature. Today, Panthera suggests five ways you can connect with cats no matter where you live.
Five Ways to Celebrate Earth Day and Cats
Window To The Wild Series Watch cats and other wildlife in their natural habitat.
2. 60 Second Science Learn about the science of studying and protecting cats in this video series.
3. Read Field Notes Panthera's blog goes deeper into the stories of their projects.
4. Take Fun Wild Cat Quizzes Which Big Cat Is Your Cat Most Like? What Wild Cat Ambassador Team Are you On? and Which Big Cat Are You?
5. Be Part of the Movement to Save Cats Now. We took care of this for you!
The Tiniest Tiger Community Support Panthera
As part of The Tiniest Tiger community, we have made another donation to Panthera.org. If you are new to our community, you might not know that we regularly support global conservation projects. Thanks to your continued support of Triple T Studios, The Tiniest Tiger community is able to support projects doing amazing work to save wild cats.