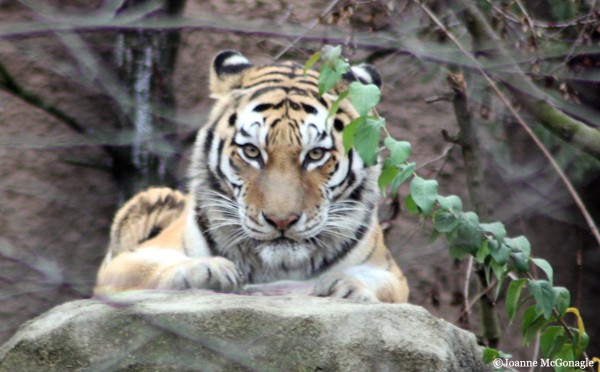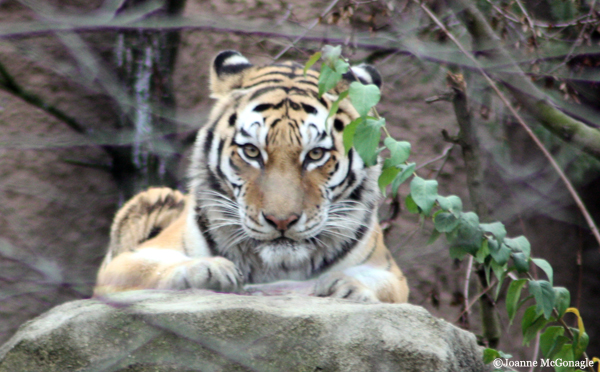 "A poacher lays down a snare under the cover of darkness. He thinks he will return to the snare to find an animal, perhaps even a tiger whose bones he can sell on the black market. But what the poacher doesn't realize is that Panthera just recently set up a PoacherCam in this territory.  The infrared camera detected his movement while its unique imaging algorithm detected his movements to be human. Using a solar-powered cell signal, a photo of the poacher is already being transmitted to a nearby anti-poaching group. The next image captured is of rangers leading the arrested poacher out of the forest."   Luke Hunter, PhD and President of Panthera.
PoacherCams Saving Wild Cats
Panthera's expertise and technology can mean the difference between life and death for tigers and many other wild cats. Panthera's ability to distribute PoacherCams throughout the tiger's range, strengthen anti-poaching efforts and other threats to the wild cats.
Panthera's Tigers Forever Program
Panthera is developing new technology like the PoacherCam, conducting advanced site security trainings, and equipping law enforcement authorities to arrest tiger poachers. These experts are locking down some of the world's most critical tiger habitats against poaching, providing essential protection for tigers to breed and move.  Because of support from donors, over the last decade, Panthera has expanded to 17 sites, three of which have indications of a stable or growing population with the others on track to do the same.
The Tiniest Tiger Purchased Two PoacherCams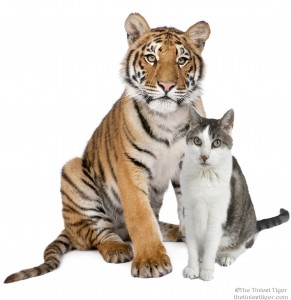 Thanks to your support of Triple T Studios, The Tiniest Tiger community purchased two PoacherCams for Panthera to distribute in the tiger's range.   This donation supporting Panthera's Tigers Forever Program was made in honor of Gracey, The Tiniest Tiger, the inspiration behind our community.
2016 Expansion to Africa
In Africa, illegal hunters easily hide in the continent's vast protected areas as they target wild cats and their prey with mutilating snares. I spent some time with the African Conservation Center Game Scouts near Amboseli National Park in  the Rift Valley Province of Kenya.  Here the ecosystem is mainly savannah grassland that spreads across the Kenya-Tanzania border.
After reading about the ACC Scouts and trying to imagine what a typical day must be like for them, the experience of walking alongside them  felt surreal.  Yet there I was boots on the ground ready to search.  After a brief introduction and a reminder to remain vigilant in the open bush  we began to survey the area looking for snares.
In 2016 Panthera's site security experts will travel to Africa and train rangers to arrest and prosecute poachers using effective patrolling and intelligence-gathering.
The criminal networks targeting wildlife are vast and well-funded with ties to human trafficking and terrorism. Donations help ensure law enforcement forces are better trained, better equipped, and better funded than the poachers. There is a war on wildlife, but with support the wild cats can win.