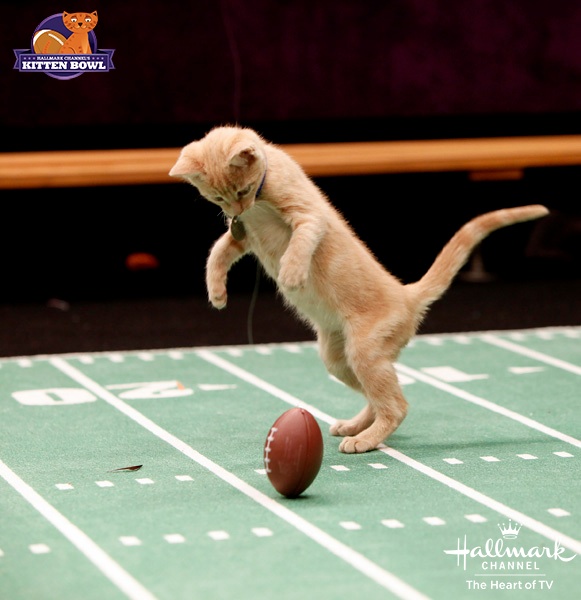 Kitten Bowl Show Time  Sunday February 2, 2014, at 12 Eastern
Kitten Bowl in association with North Shore Animal League of America, the nation's largest no-kill shelter and animal adoption organization, will have the most adorable kitten athletes playing at Kitten Stadium in the biggest cat showdown in history. Beth STern, TV personality and national spokesperson for North Shore Animal Leauge America, will host the will host the game and John Sterling, official radio voice of the New York Yankees and Emmy® winning host of "Yankeeography"  will serve as "Kitten Bowl's" official play-by-play announcer.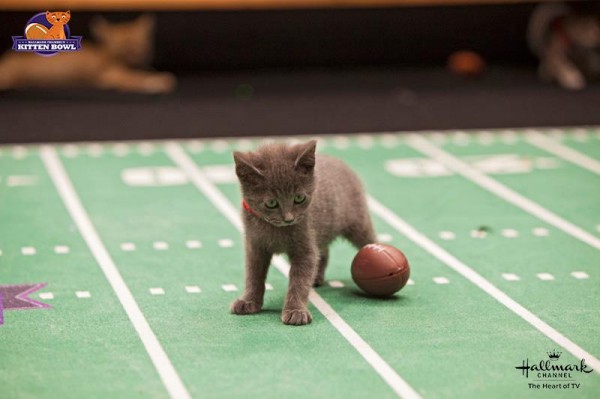 The competition will consist of two preliminary playoffs and a championship match. Along with basic obstacle courses of hurdles, jumps, weave poles, lures and toys on string, "Kitten Bowl" will feature clever locker room strategies, player profiles and "interviews" and audio recordings from the kitten athletes as they play the game
Hallmark Channel, North Shore Animal League America and Last Hope Animal Rescue and Rehabilitation are also pleased to announce that all 71 kittens participating in "Kitten Bowl" have been adopted to loving homes. In addition, "Kitten Bowl" and its social extensions will significantly raise awareness of the plight of shelter animals across the country and is part of Hallmark Channel's "Pet Project," a multi-faceted initiative devoted to celebrating pets and the incredible joy and enrichment they bring to our lives.
 Rachael Ray Introduces Nutrish for Cats with sales helping homeless pets!
Stern and Sterling will be joined by today's biggest names including  Rachael Ray,  who  is also introducing the  first all-natural cat food from her pet food brand Nutrish!  Nutrish for Cats  is made of real meat like chicken or fish as the #1ingredient in the recipes.  There are no meat by-products, artificial flavors or preservatives in the natural dry cat food or the natural wet cat food.  Nutrish for cats will be available at your local grocery store as a more affordable choice for cat parents.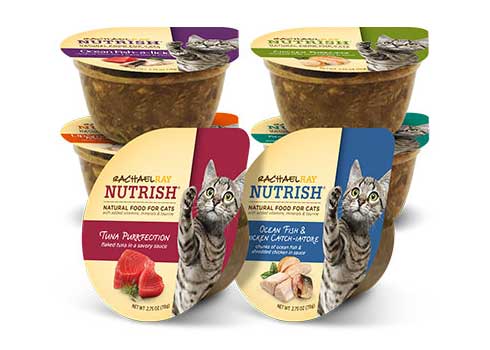 Rachael Ray's Nutrish cat food helps homeless pets!  Proceeds from every bag of Nutrish go to organizations that help animals in need through Rachael's Rescue. To learn more about Rachael's Rescue and the animal organizations that we support, visit: www.RachaelsRescue.org.
Visit the Hallmark Channel Kitten Bowl Website!
Visit the Hallmark Channel Kitten Bowl website to meet the players and watch the live kitten cam from the Kitten Bowl Training Camp