Today is World Lion Day!
Today is World Lion Day (August 10th). To honor the day, the Lion Guardians are meeting with their communities to share stories about their lions, talk about what peaceful coexistence means, and explain what they do as Lion Guardians.
The Tiniest Tiger Community Supports Lion Guardians
Thanks to your support of Triple T Studios, The Tiniest Tiger Community is sponsoring Lion Guardian,  Lipap Ole Sayioki. He monitors a very important zone in Olgulului Group Ranch called Oiti  that provides connectivity between Amboseli National Park, Oswean and the Matapatu hills.  Lipap is currently monitoring the movement of two sub-adults and one mature male African lion in his zone.
Wild Lions Are Threatened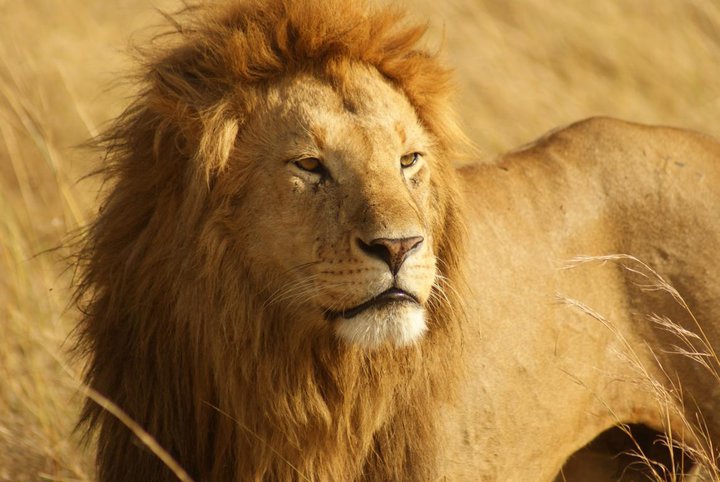 Most African lion news of late has focused on trophy hunting of wild lions. The poaching of Cecil the lion brought forth a global uproar. These voices uniting are instigating discussion and prompting changes to help save wild lions.
Trophy hunting is one of the threats against the African lion, but the big cat suffers from loss of habitat due to encroaching human population, loss of prey due to the bush meat trade and  human-wildlife conflict due to retaliation from livestock owners when lions kill their cattle.
Protecting Lions is a Community Effort
As part of the World Lion Day celebration, the Lion Guardians will be showing the video, Lion Guardians – Sustainable Coexistence Between People & Lions in Africa. 
You can celebrate World Lion Day with the Lion Guardians by watching this video.  It will give you a better understanding of how important the  participatory approach is to the conservation of wild lions.  Please take the time to watch this 11 minute video today on World Lion Day.  I promise you will not be disappointed.  Let me know what you think.
 About Lion Guardians
Lion Guardians conservation model is adaptable to various cultures and wildlife species. Founded on local value systems, community participation and science, it is based on a decade of research and rigorous measures of success.  The Lion Guardian approach includes recruiting young, non-literate Maasai and other pastoralist warriors to learn the skills needed to effectively mitigate conflicts between people and wildlife, monitor lion populations, and help their own communities live with lions.  This solution based conservation model  is successfully transforming people who were once lion killers into lion protectors.
Thank you for being a part of The Tiniest Tiger community and for helping save wild lions.