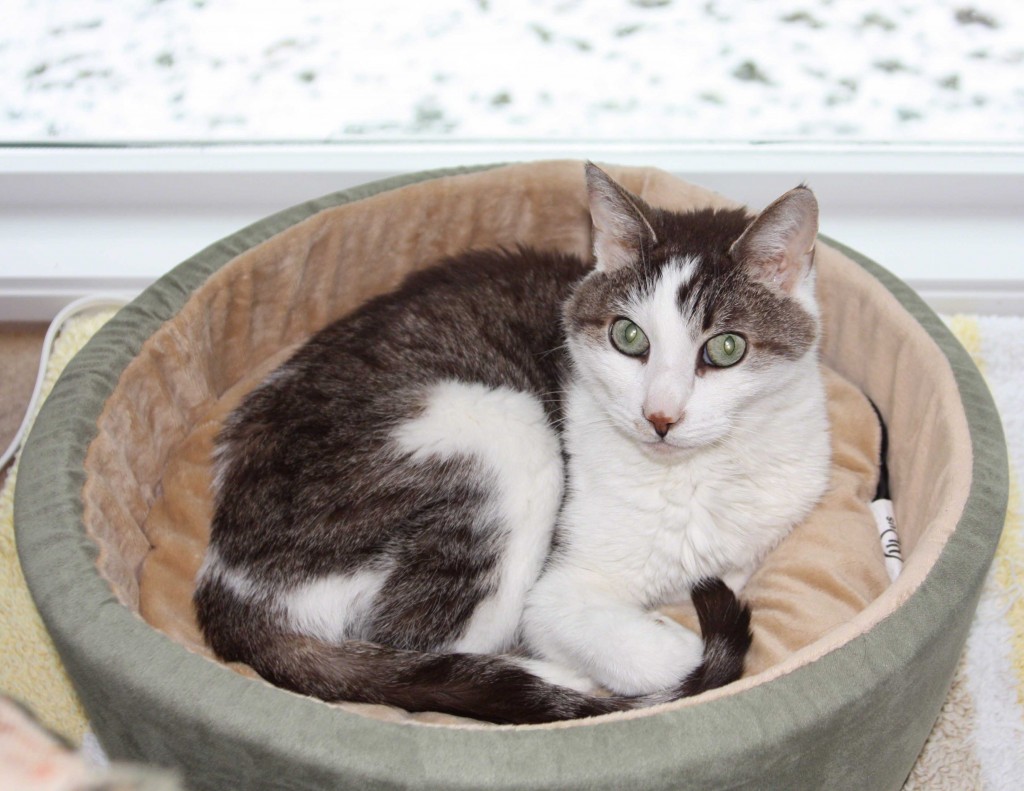 We had our first snow of winter two days ago and now the bitter cold has arrived.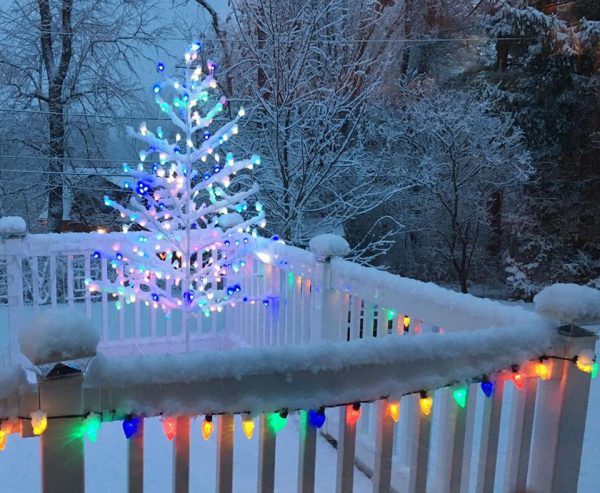 Watching the big snowflakes fall from our kitchen window, I thought about Gracey and how she loved her heated thinking circle (her heated bed in the sunroom if you are new to The Tiniest Tiger).

Gracey had a great sense of adventure but she also appreciated the comforts of home.  As hard as this is to believe, it has been three years since her video The Tiniest Tiger's Snow Adventure won the CatVenture Category at The Friskies in New York.
On this Thursday, I thought we could take a look back at our girl and her fierce drive to be an Amur tiger.
The Tiniest Tiger's Snow Adventure

Annie and Eddie were curious about the snow too.  We introduced them to the snow last year and you will see that they too seem to prefer the warmer climate.
Annie & Eddie's Snow Day
Mercy had absolutely no interest in heading out into the snow.  He might remember his days living in the cold as an alley kitten.
Thanks for allowing us to walk down memory lane today.  Wishing you a peaceful holiday season.