Rachael Ray Nutrish has sponsored this post, but all opinions are my own.
Every year end, no matter how I try to fight it, melancholia seeps into my heart and stays for a few days.  I reflect on the past and miss loved ones and times gone by.  I am an optimisitc person by nature, so this bit of sadness creeping in feels unfamiliar, like my heart and stomach are being squeezed.  This is not a recent development, I remember feeling the blues as a child and even going to bed early so not to be fully aware of saying goodbye to the old year and welcoming the new one.
I still try to avoid watching the ball drop in Times Square and instead watch Netflix or read through the midnight hour.  I admit, this effort to keep the new year away is futile, yet I persist and somehow when the sun rises and it is January 1, everything seems to be a little better.
This year instead of making resolutions, and hiding from the new year,  our wish is that more people will care for all animals, big and small.  We wish those who are indifferent to the plight of our wild cats big and small, will open their hearts and minds to see we are all needed to make a difference.  African lions, tigers, cheetahs, leopards, jaguars, mountain lions and all wild cats need us now more than ever.
Helping  big and small cats can be as simple as starting a discussion with a friend or family member.  You might be surprised to learn that many people are unaware of the risk of extinction facing our wild cats. For those of us connected to conservation projects, this seems impossible, but I ask you during this coming year to bring up the topic of big cat conservation, whether it is how the Lion Guardians are making a difference, Panthera's Tiger Project, Cheetah Conservation Fund's  Guarding Dog Project, the Mountain Lion Foundation, or any other project for which you are passionate.  And throw in some discussion about elephants, bears or frogs too!!
You can also promote adopt don't shop to help shelter cats find forever homes.  Or discuss the importance of caring for feral cats and what each of us can do to help. Donate time to a shelter or drop off much needed supplies.
This New Year's Eve instead of feeling anxious, I will focus on feeling excited to think we will have more wildlife warriors discussing how we can all help protect our animals.
If we all begin a discussion, and if we could all melt just one cold heart, together that is a lot of hearts that could join us in helping save our wildlife.
Remember, small paws united can make a big difference.  Thank you for caring for all animals big and small.
We wish you peace in the new year.
Learn More about Nutrish
You can keep an eye out for special offers and giveaways by following Nutrish on social media.
Helping Shelter Cats & Dogs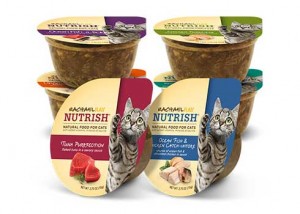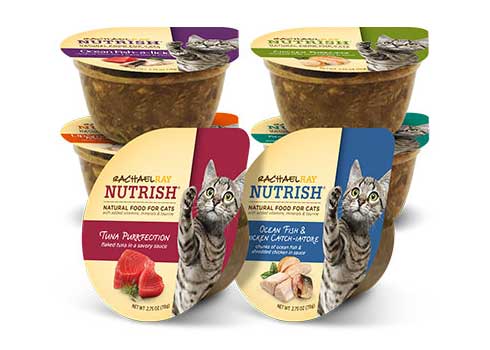 A portion of Nutrish proceeds go to Rachael's Rescue®, which was created to help animals in need. To date, over $14MM has been donated. This money has gone toward food, medical supplies and treatments for these unfortunate animals.