The Red Carpet Cat 2012 Emmy Event!!!
Memories of the Red Carpet Cat Oscar Event!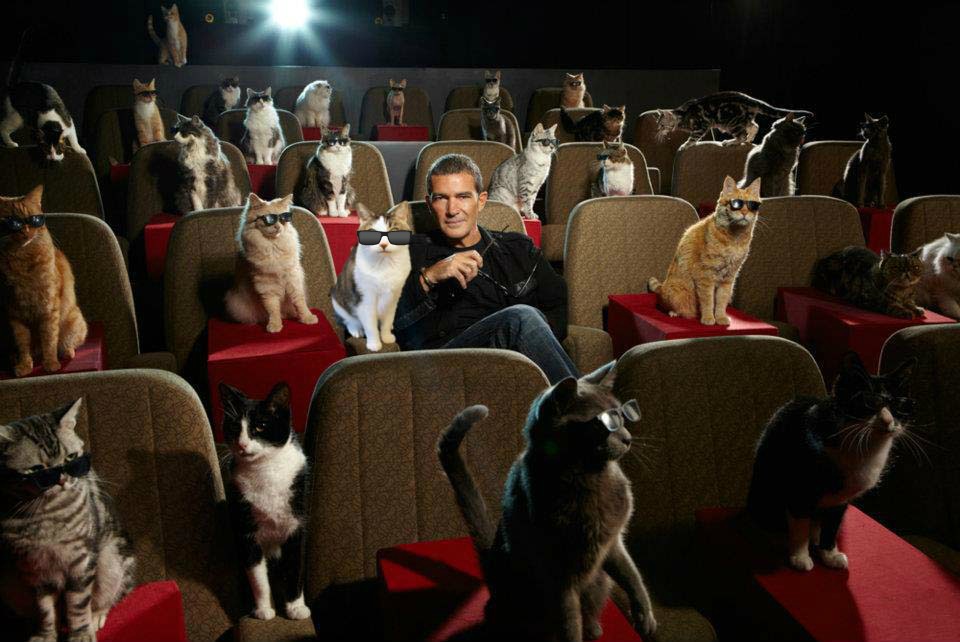 Gracey Gets Ready to Walk the Red Carpet!
Friends, the  final preparations are being made and I know I am getting super excited. Almost all of the fantastic feline products have arrived and are ready to be placed inside The Tiniest Tiger Hipster bag. We will be presenting The Tiniest Tiger Hipster Bag to  invited VIP Celebrities at the Secret Room Events Backstage Luxury Lounge in honor of the Academy Awards!
The Tiniest Tiger Hipster is Filled with Fabulous Feline Fun!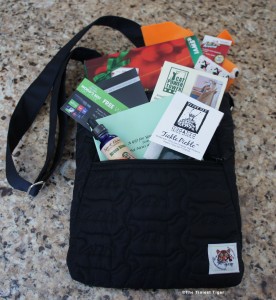 Each The Tiniest Tiger Hipster bag is stuffed full of over $242 worth of products and savings value for you and your cat, from great brands like Iams, Worlds Best Cat Litter, CatDaddy by Jackson Galaxy, Cat Power Tower, TipsyNip Organic Cat Nip and more!  For a complete list of our sponsors pounce here!
Two Events!  Over  35 Chances to Win!!
The #RedCarpetCat Twitter Party!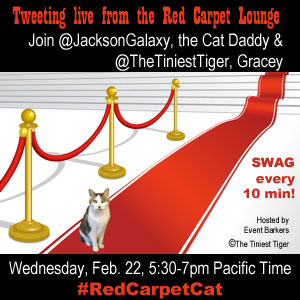 You won't want to miss your chance to snag your SWAG at our #RedCarpetCat twitter party hosted by Event Barkers on February 22, 2012 from 5:30-7:00 PM  Pacific time.  Jackson Galaxy, the Cat Daddy himself will be joining me, Gracey, The Tiniest Tiger live at the Secret Room Event in Los Angeles.  We will be tweeting live  during the twitter party too while giving away over $2500 worth of great prizes!! Make sure you RSVP to be eligible for all the great prizes including two $50 and one $100  Triple T Studios Gift Certificate for super cool accessories for your The Tiniest Tiger Hipster.
The Red Carpet Cat Walk Blog Tour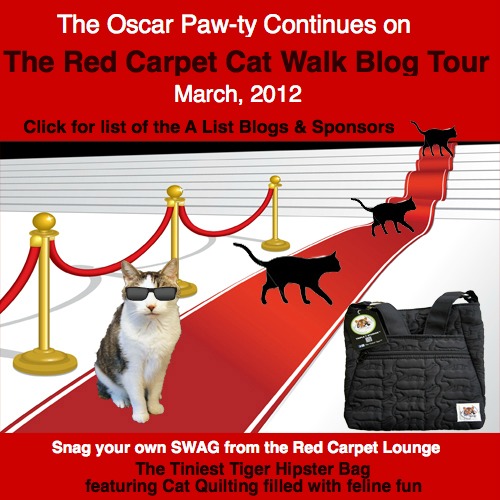 The Party continues with the Red Carpet Cat Walk Blog Tour. I am super excited to tell you that you and I will be mixing and mingling with the A List VIP  Cat and Dog Bloggers !  Make sure that you make the rounds too because you will have a chance to Snag Your Own Swag from the over 22 Fantastic Sites!!!
For a list of participating blogs, pounce here!