World's Best Cat Litter Introduces New Scented Formula!
Forest Scented Clumping Formula is the newest addition to the World's Best Cat Litter lineup.  Made with  100% natural wood fibers, this clumping litter is perfect for cat parents who prefer a fresh forest scent.  This natural scented clumping litter is made with a blend of wood fibers and paired with the absorbency of whole kernel corn.  You can safely eliminate the not so pleasant pet odors and simplify cleanup with the quick-clumping litter with a forest fresh scent and no synthetic chemicals or perfumes. This new formula is planet-friendly because the kiln-dried wood fibers are made of re-purposed tree shavings that might have otherwise gone to waste.
When the folks at World's Best Cat Litter asked me to help introduce the Forest scent I was more than happy to do so.  I love the smell of pine.  And I am not alone in this.  This scent was tested in more than 1,500 homes where cat parents found the Forest Scented Clumping Formula met their high expectation of World's Best Cat Litter and at the same time outperformed competing litters.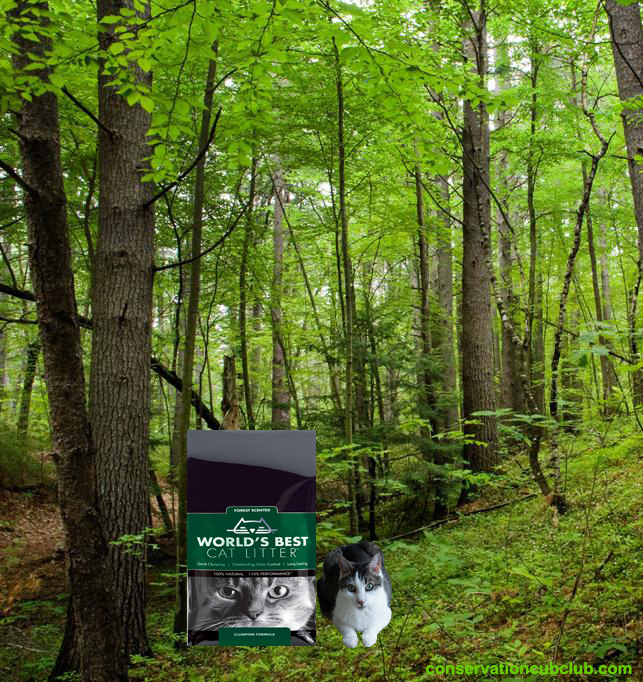 The Forest Scent Brings out my Inner Tiger