The Bissell White Sock Test starts today April 18,2011!   Super Hurrah!
You know  I am The Tiniest Tiger, and how I  love to throw dirt out of the plants in our habitat?  Well, sometimes when the plants have just been watered and I leap into the dirt, I can leave a trail of evidence in my path.  Thank goodness for the Bissell SpotBot Pet! The SpotBot Pet  makes it super easy for my mom to clean up my messes.  In fact, the messes I make get cleaned up so fast that I am back in the plants, flinging dirt in no time. And when I have made a super big mess, the  ProHeat 2X is called to duty.  The ProHeat 2X has saved my tail on more than one occasion. This amazing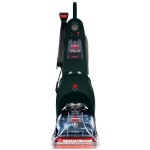 machine is super easy to use and even gets up the toughest pet messes. We cats can get pretty messy even though we like to pretend that the dogs to all the dirty work.