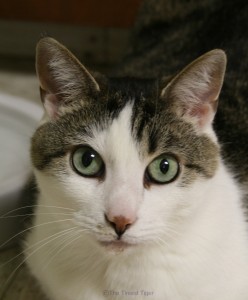 Yesterday, not too far from my habitat, innocent animals that had been living in deplorable conditions were set free from their cages and their owner was found dead on the farm where he kept these animals. The media began reporting that lions and tigers and bears were on the loose in Muskingum County.  But the truth was that most of these animals were still nearby their habitats. I bet they were frightened and confused.
In total there were 56 animals. 48 were killed right away:  18 tigers, 17 lions, 6 black bears,  3 mountain lions, 2 grizzly bears, 1 baboon and 1 wolf.  While many were criticizing the Sheriff's department for putting the animals down, with only one hour of daylight left, and the possibility of  large carnivores escaping into the night, the Sheriff did the best that he could do. The safety of people in the surrounding area had to come first.
The Columbus Zoo was able to transport  3 leopards, 2 monkeys, and 1 grizzly bear.  For a period of time the news reported that only 1 grizzly bear, 1 mountain lion and 1 monkey were still on the loose but last report in, all the animals have been accounted for; 50 animals dead and 6 being cared for by the capable staff at our Columbus Zoo and Aquarium.