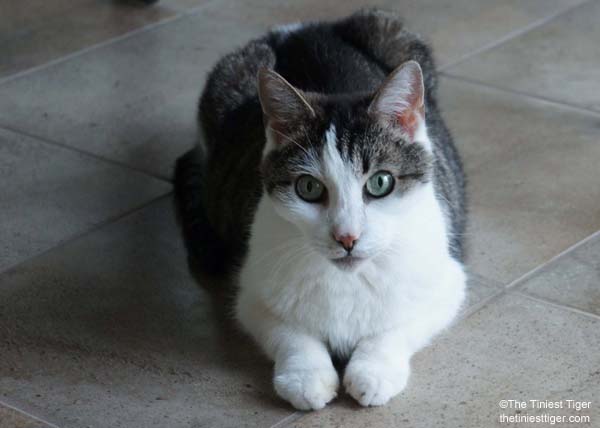 To Gracey,
Dear Gracy, It has been seven years since we lost you. Hard to believe, seven years today, since you've been gone. This year has been tougher than most. Perhaps because of this, today thinking about the day we lost you hurts like it did years ago.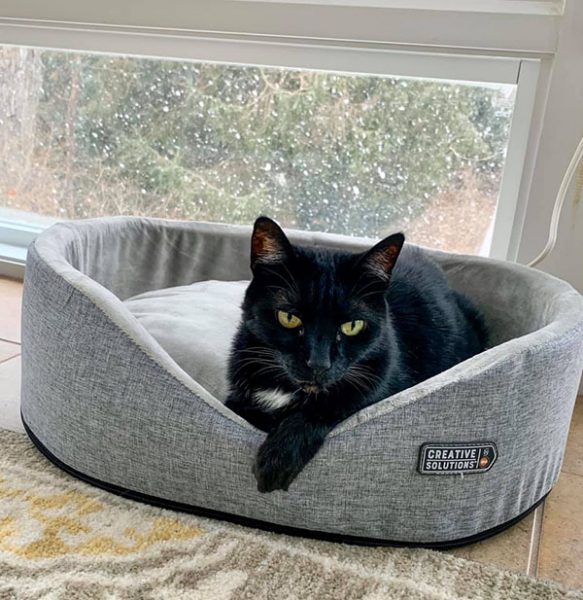 Mercy Me
In the middle of March, we lost Mercy after a long struggle from hypertrophic cardiomyopathy. We knew that he was growing weaker but it still came as a shock when he passed peacefully in the early part of March.
Our hearts are broken but relieved that he, like you, passed peacefully. We find comfort knowing you both knew how much you were and are loved.
HEARTBREAKING Loss
Three short weeks later, our dear friend Corlyn passed away, losing her hard fought battle with cancer. Up until the last two weeks of her life, honestly, if you saw her, you would not have known she was fighting this battle. She loved hiking in the national forest near our homes.
For those of you we have met in person at CatCon, PopCats, Cat Camp or the CFA International Show, you have met Corlyn. She helped us out at all of these shows. We shared hours of travel chats, lots of coffee and lots of laughs.
Shortly after we returned from CatCon last summer, she learned she had stage IV cancer and her prognosis was not the best. She took this news head on and fought for eight months without a single complaint. I had the privilege of picking her up after her chemo treatments and enjoyed our talks on the drive home. We have been friends for more than half our lives. When a second and third opinion offered her no better news, she carried on with an adjusted chemotherapy that might bring some encouraging results.
Sadly, it did not. In the middle of March she began to experience pain that her oncology team tried their best to control. Then she was gone and I miss her.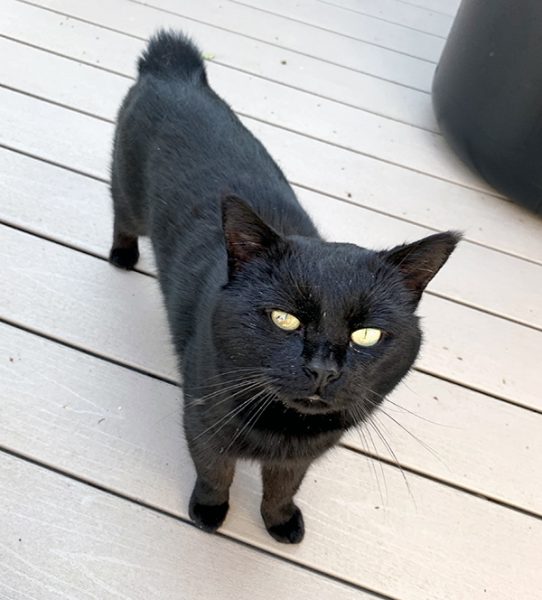 Waiting for Bob
An outdoor black cat with no tail has adopted us. Bob has an appointment at our vet clinic this coming week. He is a nice boy. We think somebody might have dumped him. He is friendly and Annie and Eddie seem to like him even if just through the glass.
Outdoor cats are at more risk than indoor cats. When Bob adopted us we accepted the tough days of worry for his safety. After his check up we will see if he has any interest in being an indoor kitty. But, the last two days, Bob is missing. Our hearts are heavy.
Annie and Eddie Bring Joy
Gracey, we have been sheltering in place for the last couple of months as a novel virus sweeps across the world. Annie and Eddie might be getting a bit spoiled. They continue to bring joy into our lives every day. This year has been rough. Annie and Eddie help us work through our grief and Bob reminds us to not take anything for granted. Love with all your heart and try your best to adapt to changes that come your way.