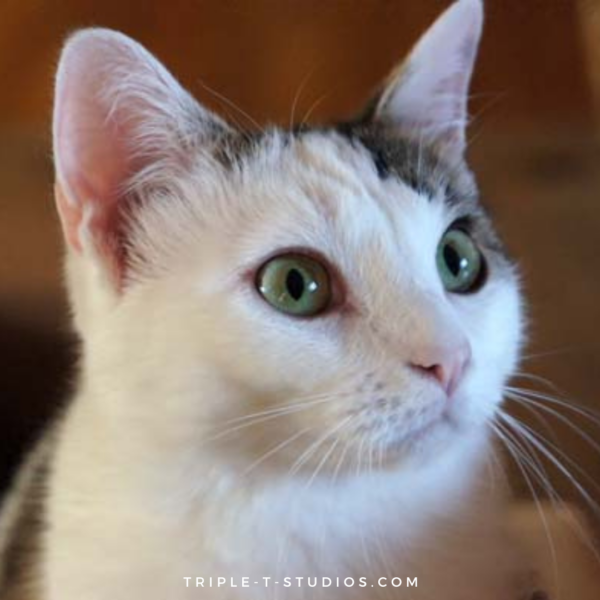 Why Do Cats Have Whiskers?
When Annie, Eddie or Bob lose a whisker, we place it in a special box. We don't know exactly why we began doing this but it just seemed we could not bring ourselves to toss them into the trash. Each one feels special to us so we thought we would learn more about just how special cat whiskers truly are.
Cats are fascinating creatures, and one of their most intriguing features is their whiskers. These long, sensitive hairs, also known as vibrissae, serve a variety of purposes to help cats navigate the world around them. From providing valuable sensory information to aiding in hunting, cat whiskers play a crucial role in feline behavior.
Whiskers are not just ordinary hairs; they are thicker and stiffer, with roots deeply embedded in the cat's facial tissue. Filled with nerves and blood vessels, whiskers can pick up even the slightest changes in air pressure, helping cats to detect nearby objects and movements. This heightened sensitivity makes whiskers invaluable tools for cats, particularly when it comes to hunting and exploring in low-light conditions.
In addition to their sensory functions, whiskers are also responsible for assisting in communication and body language. Spread across the cat's face, whiskers can be used to express emotions or signal to others, contributing to the complex social interactions between cats. Understanding the importance and functions of whiskers is key to appreciating the enigmatic world of these fascinating animals.
Anatomy of Cat Whiskers
Whisker Structure
Whiskers are specialized tactile hairs that serve numerous functions. These unique hairs are made primarily of keratin, similar to human hair. However, whiskers are different from other hair types in that they have a thicker and coarser structure, with a larger diameter than typical fur. Thanks to the many nerve endings and blood vessels present in whisker follicles, cats can use their whiskers to sense their surroundings.
Whisker Location
In cats, whiskers are primarily located on their muzzle, above their upper lip, and around their eyebrows. In addition to these spots, cats have smaller whiskers on their chin and behind their front legs. This distribution enables cats to have an extended range of sensory capabilities, and aids in various functions such as balance, navigation, and locating prey.
Whisker Functionality
Whiskers serve several functions for cats. Firstly, they help them navigate in darkness, as cats can use their whiskers to detect air vibrations and determine the location of nearby objects. Additionally, whiskers assist in balance, as proprioceptors within the whisker follicles are sensory organs that relay information about head position. Whiskers also allow cats to gauge spatial dimensions and judge distances, which aids in maneuvering through tight spaces and detecting the size of potential prey.
The Underlying System
The whisker system features an intricate network of nerves. These nerve endings in the whisker follicles connect to the cat's brain, allowing it to process and interpret information from its surroundings. When whiskers move or brush against objects, they transmit vibrations to the nerve endings, which send this information to the brain. This system helps cats form a mental "map" of their environment and make sense of their surroundings.
Coarseness And Distribution
The coarseness of whiskers is a notable trait that differentiates them from other types of hair. As mentioned earlier, whiskers have a thicker structure than ordinary fur and are uniformly spaced along the feline's body. The distribution of whiskers enables them to cover a wider sensory area, allowing the cat to be more aware of its surroundings than if its whiskers were randomly placed or had a finer structure.
Whiskers Compared to Other Mammal Hair
Though humans and other mammals also have hair made of keratin, cat whiskers possess unique characteristics that make them unlike typical mammalian hair. Whiskers' specialized structure, location, and sensory functions set them apart from the hair seen in other animals. This distinct combination of features is what makes whiskers an essential part of a cat's anatomy and functionality.
Role of Cat Whiskers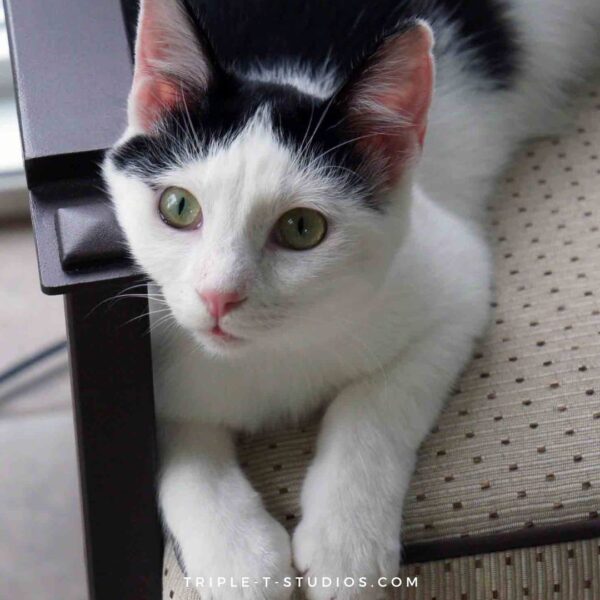 Spatial Awareness
Cats' whiskers play a crucial role in their spatial awareness. These specialized hairs help them navigate the world and avoid obstacles. The whiskers provide vital sensory input, enabling cats to judge the size, shape, and position of objects, thus preventing collisions with furniture or getting stuck in small spaces.
Detecting Vibrations
Whiskers are highly sensitive to vibrations in the air and the environment. The nerves in the hair follicles can pick up even the slightest air currents, allowing cats to detect nearby prey or potential predators. This function of whiskers enhances their ability to stay safe and track their prey more effectively.
Assisting in Hunting
In addition to detecting vibrations, whiskers aid cats in hunting. As cats close in on their prey, the vibrissae help them determine precise distance and positioning. This information enables them to strike their prey with remarkable accuracy, improving their chances of successful hunting.
Emotion Expression
Felines use their whiskers to express various emotions. When they are happy or curious, their whiskers may point forward. Conversely, when a cat feels threatened or defensive, the whiskers may be pulled back against the face. Observing these subtle changes can provide insight into a cat's current emotional state.
Interaction with the Environment
Whiskers allow cats to interact with their environment more effectively. The ability to sense the texture, temperature, and location of objects helps them engage with their surroundings. They can prudently decide whether they can fit in small spaces or how to navigate unfamiliar terrain, which contributes to their natural agility and grace.
Communication Tool
Whiskers serve as a communication tool for cats, providing important cues for their owners and other animals. Observation of the position and movement of a cat's whiskers can help understand their intentions, such as whether they are preparing to pounce, explore, or retreat.
Safety Device
Cats' whiskers are an essential safety device, offering protection from potential threats. The sensory input provided helps them detect nearby predators and react quickly to dangerous situations, increasing their chances of survival and escape.
Night Navigation
Although felines have excellent night vision, their whiskers also assist with nighttime navigation. By sensing air currents and various objects in the dark, whiskers help cats avoid obstacles, find their prey, and safely traverse through their territory, even in low-light conditions.
Health and Cat Whiskers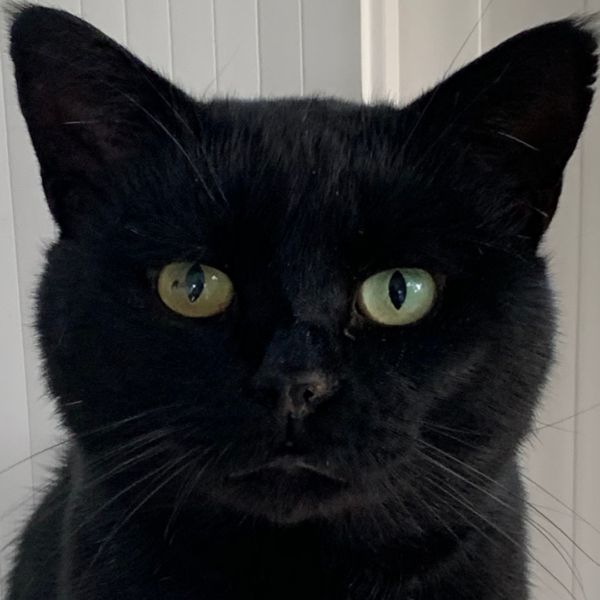 Whisker Fatigue
Felines can experience whisker fatigue when their highly sensitive whiskers constantly touch the sides of food and water dishes. This can lead to whisker stress, which may impact their overall health. To prevent whisker fatigue, it is best to provide your kitty with shallow dishes that do not impede their whiskers.
Cat Whisker Trimming and Health Risks
What happens if you cut off a cat's whiskers?
It is important to note that trimming or cutting whiskers can pose serious health risks for pets. As whiskers play a vital role in spatial awareness, navigation, and communication, accidentally removing these essential sensory tools can lead to disorientation, confusion, and even injury. Always consult a veterinarian before attempting any grooming related to whiskers. Infections or other issues like mange can also affect whisker health and should be addressed by a professional.
Influence of Nutrition on Whisker Health
In addition to the potential risks associated with whisker fatigue and trimming, maintaining proper nutrition is important for whisker health. Providing a balanced diet and ensuring that cats have access to clean, fresh water is essential. Monitoring and adjusting food bowls as needed can go a long way in promoting overall well-being and keeping whiskers in good condition.
Special Cases
Maine Coon Whisker Records
Maine Coon cats are known for their impressive size, and their whiskers are no exception. In fact, a Maine Coon named Cygnus holds the Guinness World Record for the longest whiskers on a cat, measuring 17.4 inches (44.2 cm). These long whiskers not only accentuate their majestic appearance but also enhance their sense of touch and navigation capabilities.
Whisker Differences in Domestic Cats
Various breeds of domestic cats display different whisker characteristics. Some cats, like the Maine Coon, have longer and thicker whiskers. In contrast, others may have shorter and more delicate ones. These differences can impact their sense of touch and overall behavior. For instance, cats with longer whiskers may have a heightened ability to detect nearby objects, aiding in navigation and hunting.
The Impact of Whisker Loss
Whiskers play a crucial role in a cat's life, and loss of whiskers can lead to disorientation and confusion. Whisker loss can occur due to accidents, health issues, or even trimming by well-intentioned but misguided owners. Cats rely on their whiskers to gauge the size of openings, estimate distances, and sense changes in air currents. This helps them avoid obstacles and navigate in low light conditions. Without whiskers, a cat might struggle with these everyday tasks, potentially leading to injuries or anxiety. It is essential to ensure that a cat's whiskers remain untouched and intact to promote their overall well-being.