Rachael Ray Nutrish has sponsored this post, but all opinions are my own.
Your Cat, Water and Wet Food
All cats need water. You might hear people say their cat never drinks water, or even say cats don't need water, we know this is not true and that all cats need water.  Domestic cats sharing their homes with us are descendants of the African Wildcat, but the life style and domesticated adaptations make their needs different. Wild cats intake water when eating their prey but they also seek out watering holes.  Our house cats are not surviving off of their hunting skills and are dependent upon us to care for their health and wellbeing.
Annie, Eddie and Mercy have an electric water fountain that provides them a supply of fresh filtered water.  We have noticed that Annie drinks far more often from the fountain than the boys or perhaps they are more stealth about their drinking.
This is one of the reasons we feed our cats a wet diet.  Cats consuming wet food get more water by eating the moisture rich meals. We include dry food in their puzzle feeders and for snacks and treats while playing and training.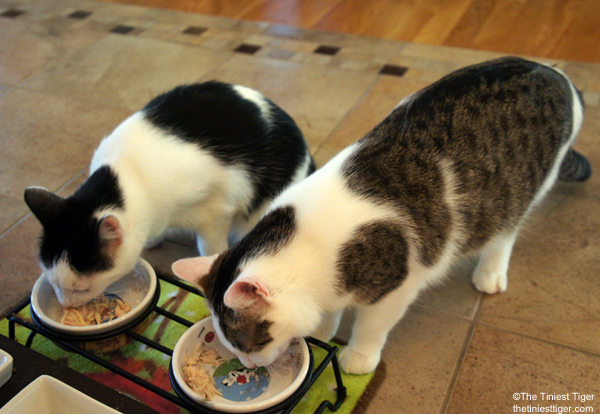 Nutrish Natural Cat Food For Cats Are Made with Real Chicken or Seafood.
Nutrish's wet cat food is inspired by recipes from Rachael Ray's own kitchen. The meals are made with real chicken or seafood, and you can see these ingredients when you open the package.
Last week our friend Patty was visiting us while the cats enjoyed their dinner.  She asked me what they were eating.  I told her they are dining on Chicken Purrcata® this evening.  Then she asked if I had shredded the chicken myself because the food looked just like the shredded chicken we might make for ourselves. You can see the quality of the ingredients in the photo above.
No Grains, By-Products or Fillers, Artificial Flavors, Colors or Artificial Preservatives.
What you won't see in Nutrish are grains, meat by-products or fillers, artificial flavors, colors or artificial preservatives. They add only essential vitamins and minerals.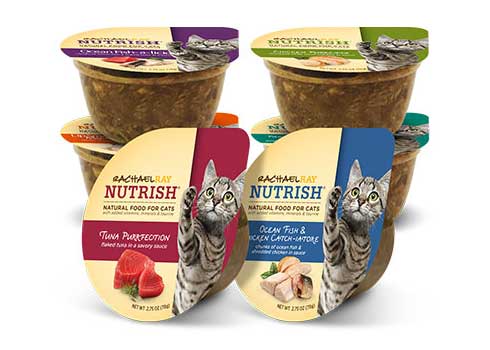 There is a wide variety in the Nutrish Wet Cat Food menu too:
Chicken & Shrimp Pawttenesca™
Chicken & Salmon Catterole™
Chicken Purrcata®
Paw Lickin' Chicken & Liver
Tuna Purrfection™
Ocean Fish-a-licious®
Lip Smackin' Sardine 'N Mackerel
Ocean Fish & Chicken Catch-iatore
Chicken Lovers Variety Pack
Ocean Lovers Variety Pack
Annie, Eddie and Mercy like the Chicken Purrcata the best!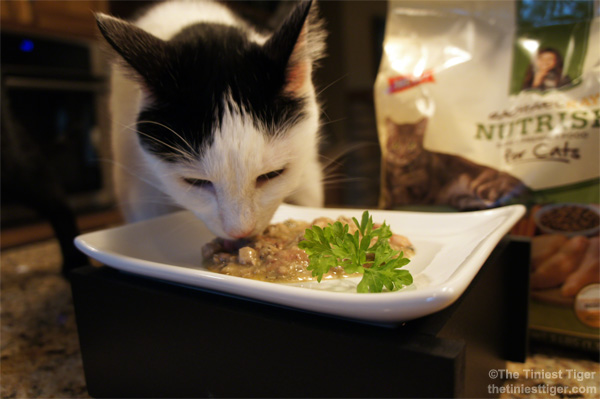 Special Buy 2, Get 1 Free Offer
You can try Nutrish with this special Buy 2, Get 1 Free wet food offer  you can print out and take to your local store! Not sure which stores near you carry Nutrish? Check out their store locator which includes online purchasing options.
Learn More about Nutrish
Rachael's personal proceeds go to Rachael's Rescue®, which was created to help animals in need. To date, she has donated over $10MM. This money has gone toward food, medical supplies and treatments for these unfortunate animals.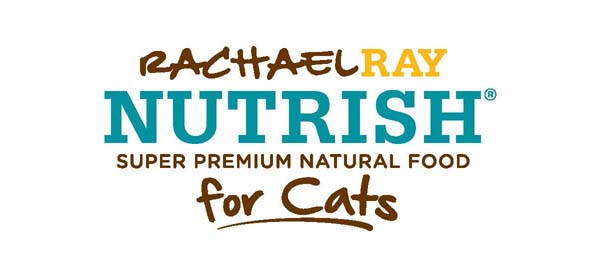 Follow Nutrish on social media for more information and to make sure you don't miss any special offers.