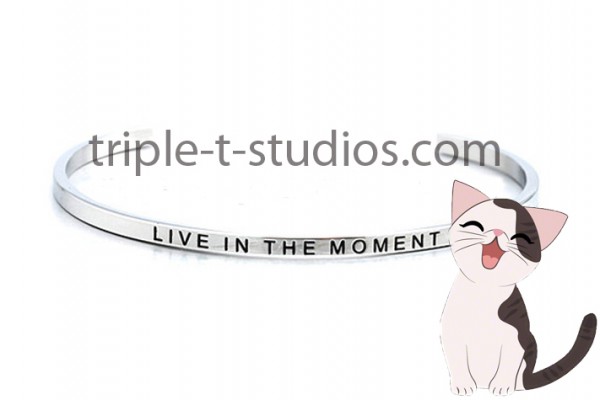 I sing in our church's choir and this week is the most active week of the year. Between practice and the services during Holy Week, I spend more time away from the computer than I do most other weeks of the year.  I love the calming smell of frankincense and the silence that allows quiet reflection. Sometimes our day to day To-Do Lists get in the way of truly living our lives.  The 24/7 online world has the potential to take over our real life experiences if we aren't diligent.
Yesterday while I was updating images for Triple T Studios I ran across a photo of Gracey.  Most of the time  I smile and feel at peace when I see her photos, but yesterday, seeing her face grabbed at my heart. How can it be that next month it will be two years since we lost her?  And how can it be that Annie and Eddie will be celebrating their 2nd Adoption Day Anniversary soon and they still seem like kittens to us? Life goes by so quickly even if some of the days seem too long.
Adopting Cat Philosophy
This week I am reminded to slow down, take time to be like our cats and live in the moment and by living in the moment, we are more likely to enjoy the journey of our lives instead of racing towards the finish line of goals we have set.  This made me think about  a cat's philosophy on life.   We all know the words Hakuna Matata mostly from The Lion King. "Hakuna matata" is a Swahili phrase meaning "there isn't a problem/trouble" or  "no worries".  Our cats live this credo, don't they?  Well except on their way to the veterinarian for a check up perhaps.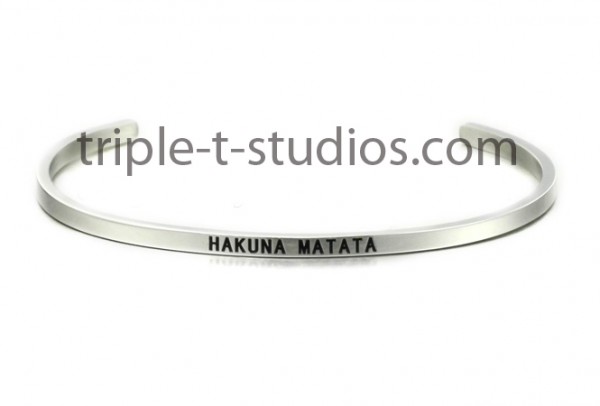 When I think of Annie, the word fearless comes to mind.  Although, the new memory foam rug in the bathroom seems to be giving her a bit of trepidation.  She does not like the way that rug feels under her paws and she performs acrobatic maneuvers to avoid stepping on the rug.  But that doesn't stop her from racing into the bathroom when the door is opened.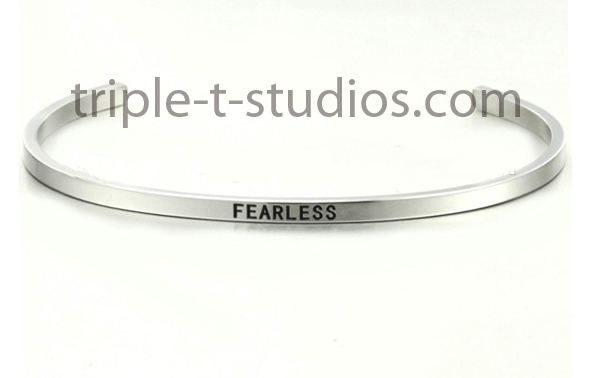 I like the statement bracelets worn  as reminders to live our best lives.  So I thought about our Cat's Credo.  What would their statements be to help us enjoy our journey?
Listen More, Meow Less
Purr
Enjoy the Journey
Live in the Moment
Fearless
Live Laugh Love
What do you think?  Which Cat Credo™ Statement Bracelet would you like to wear as a reminder?