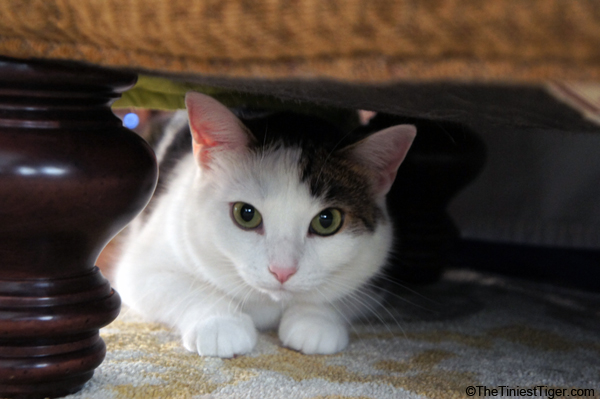 Annie couldn't believe her eyes!  She scooted underneath the ottoman where she could get a better view.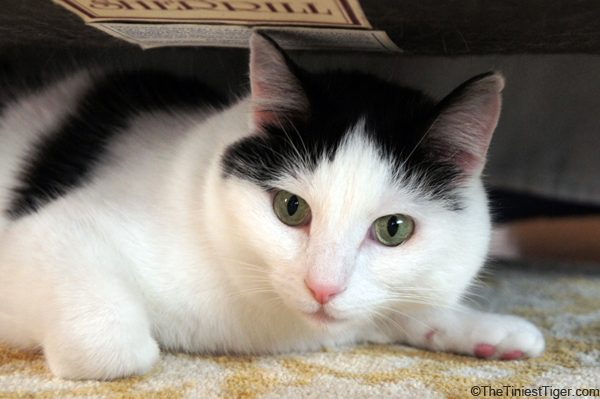 Eddie's curiosity got the best of him too after seeing Annie engaged in what was happening in the middle of the room.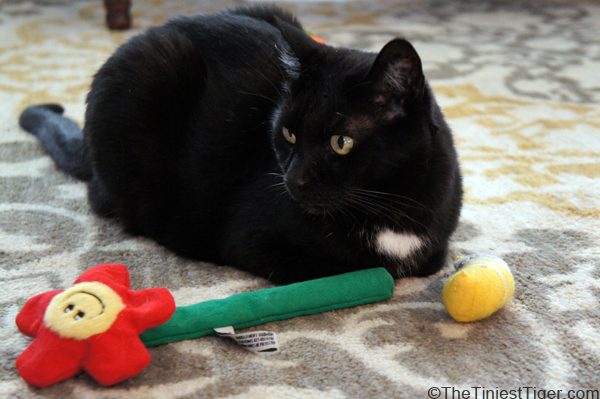 Mercy was playing with toys!  He went over to the toy basket and pulled out a couple of toys and began playing like a kitten.  He chose the flower toy and was bunny-kicking and rolling all around the floor.  Then he tossed another toy in the air and jumped and ran after it.   Paul and I were so happy to see Mercy playing but Annie and Eddie weren't sure what to think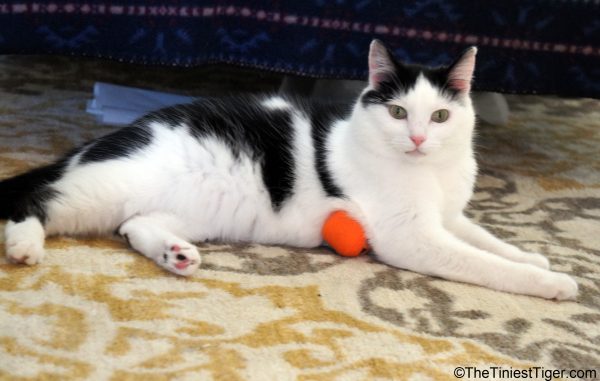 Eddie began to worry about his favorite toys and quickly ran over to claim his pumpkin.  His eyes were focused on his Little Lion across the room.  Nobody is permitted to play with the Little Lion.  That might start a wrestling match.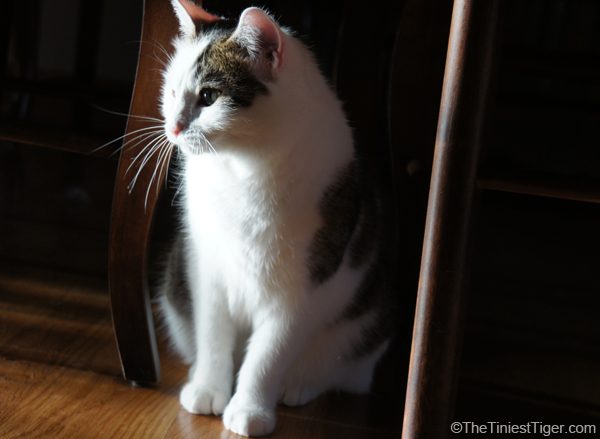 Annie slipped out from under the ottoman and ran under the table for a better look.  She is not used to seeing Mercy playing with toys.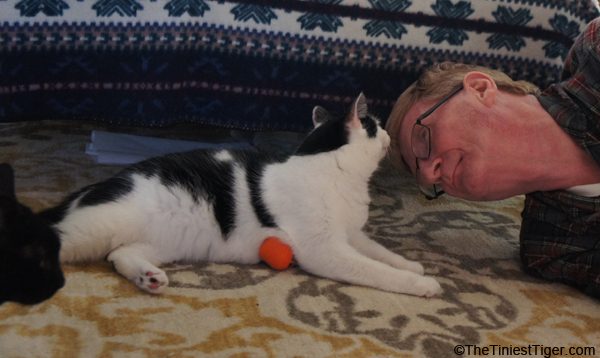 Paul picked up Eddie's Little Lion and showed him that it was safe and secure.  Eddie was most grateful.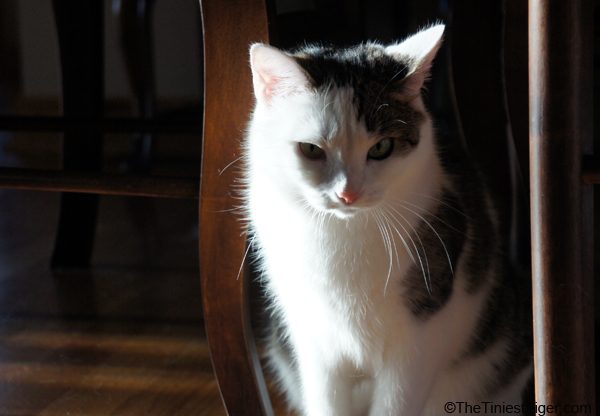 Annie thinks Eddie is spoiled.