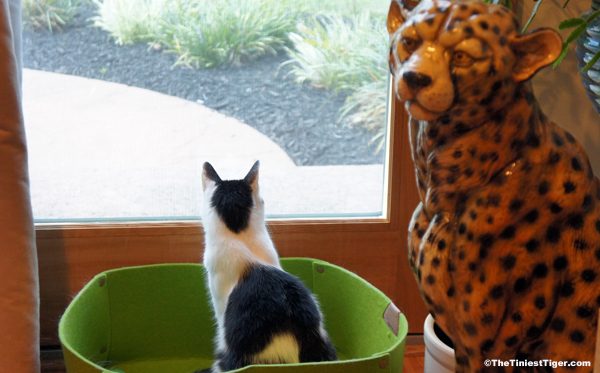 Friends, I am here with Bad Kitty keeping lookout for Annie's friend, the chipmunk.  I know you might be thinking that chipmunks and cats make for an unlikely friendship, but you remember Gracey and Bossy Backyard Blue Jay don't you? Well, Annie and the chipmunk have been enjoying spending time together every day for as long as I remember. That is until a few days ago.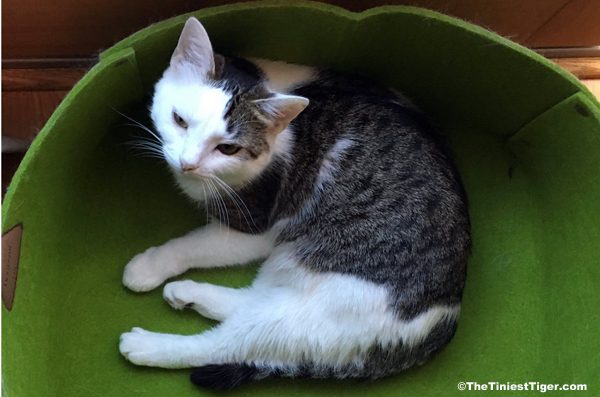 Early morning, even before Mercy and I finish our breakfast, Annie runs into the office and waits for her chipmunk to visit.  He runs and plays, showing off for Annie if you ask me, and they spend a bit of time looking into each other's eyes.  A few days ago, after breakfast, I found Annie looking sad in the green felt bed.  She told me she had waited for her Chipmunk to visit but he didn't show up.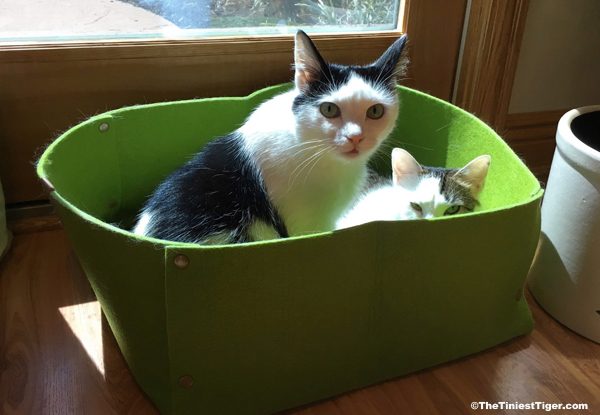 I jumped in the bed with Annie and told her I would keep her company while we watched for her friend.  A large bit of time went by and still no sign of him.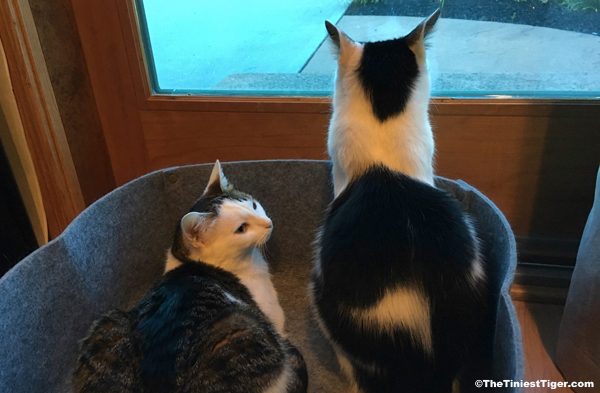 I suggested we might have better luck if we watched from the gray felt bed.  Annie didn't think that made much sense but she was willing to try.  We waited until the sun began to settle down.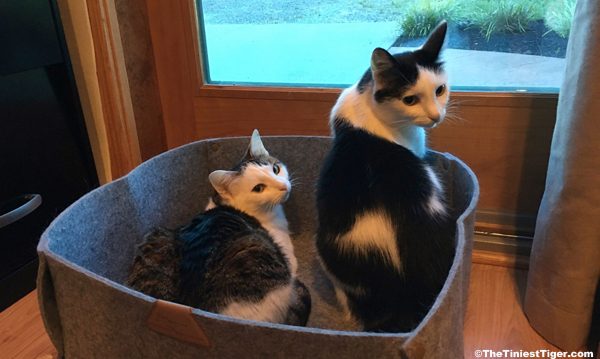 I didn't have the heart to let Annie see that I was beginning to worry too.
The next morning, Annie didn't even eat her breakfast but ran straight to the office to look for the chipmunk. I hate to tell you there was no sign of him.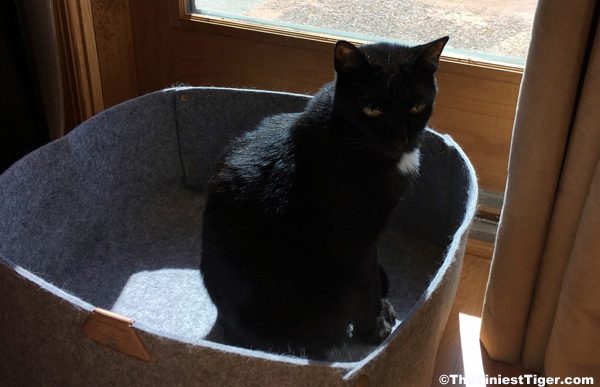 Mercy saw how tired we were so he volunteered to take the next shift.  While Annie ran to the sunroom, Mercy said he saw the Fox outside the door a few days ago and now we is worried about the chipmunk too.  I said I was worried because we had a lot of rain and maybe he swam away, but Mercy said he didn't think that was likely.  I told Mercy not to tell Annie about the Fox.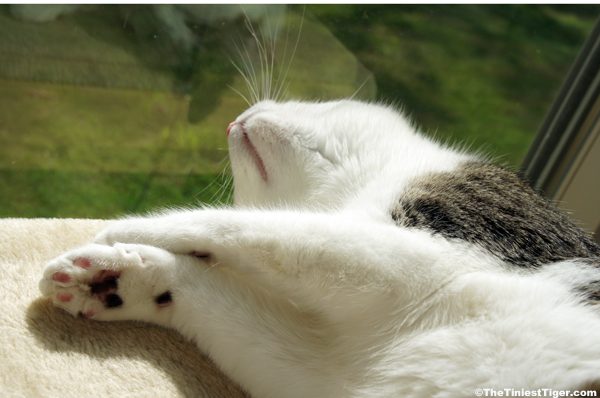 While Annie was sleeping in the sunroom, I snuck back into the office to see if Mercy had any luck.  He said there was no sign of the chipmunk.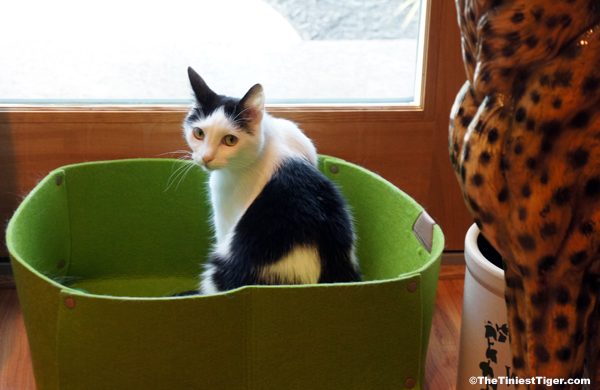 Friends, I am sorry to tell you I fear the worst.  It has been many days, even before the Harvest Moon, and no sight of him.   I will let Annie sleep and keep hoping the little guy will show up.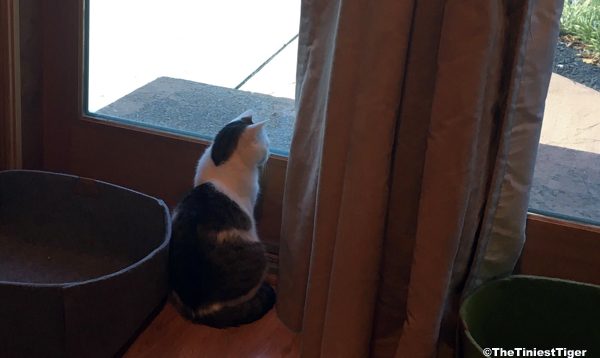 The sun is disappearing again and still no sign of Annie's friend.  There she sits waiting.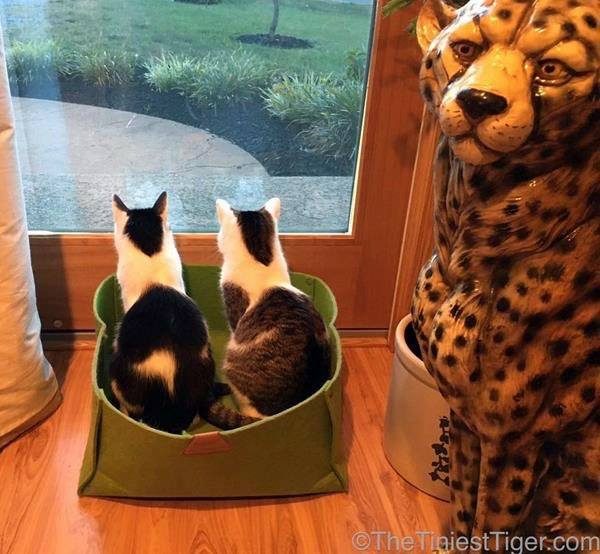 It is hard to see your best friend sad.  All I can do is sit quietly with her and wait too.  If you see our Chipmunk, will you tell him to come home?  Thank you,  Eddie.