This post is sponsored by Hill's. I am being compensated for helping spread the word about Hill's® Science Diet® and Food, Shelter & Love™ Program, but The Tiniest Tiger only shares information we feel is relevant to our readers. Hill's Pet Nutrition, Inc. is not responsible for the content of this article.
 Cats Come into Shelters for a Lot of Different Reasons.
As you might already know, we adopted Annie and Eddie from the Grayson County Humane Society after Annie caught my eye while  looking at my Facebook newsfeed. There was a little twinkle in her eye and I could tell she was the cat for us. When Donna sent us the video of Annie and Eddie together, it didn't take long for us to load up the Jeep and drive the 14 hour roundtrip to adopt our new family members. Annie and Eddie were a bonded pair and they are still best friends today. Annie and Eddie were part of the kitten season population explosion that year and were lucky enough to enter a wonderful shelter that took such good care of them.
 Meet Emma!  A Senior Cat Adoption Success Story
Sherri is a member of our The Tiniest Tiger community. She was heartbroken when she lost her two cats, Claude and Trixie. Like all of us who loved and had to say goodbye to our cats, Sherri thought that she might adopt another cat some day but she just wasn't ready.
Then she saw the video the shelter made of  Emma, a senior cat surrendered by her former owner after ten years. Sherri told me she knew immediately Emma was the cat for her. Emma
Like Sherri, Paul and I didn't think we were ready to adopt a cat after we lost Gracey. But, then I saw Annie's photo. Sherri told me she thought about something we talk about here in our community about how there are so many cats that need homes and we have homes, so why wait to bring some love home.
 The Hill's Food, Shelter & Love™ Program Helps Cats Get a Fresh Start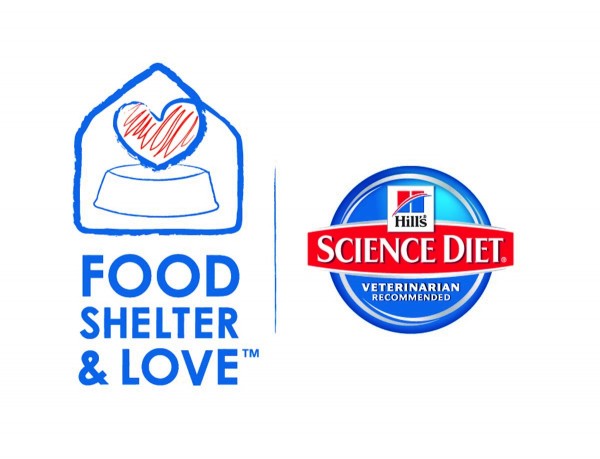 Hill's Food, Shelter, & Love Program helps cats in shelters  get a fresh start at life. The program offers shelters the opportunity to offer quality nutrition to their resident cats and kittens while providing the proper nutrition for each individual cat's current need.
One of the biggest needs is to help overweight cats shed the unnecessary weight in an easily duplicated process that can be continued when they find their forever home. Hill's offers that with their Perfect Weight Diet.  The Hill's® Science Diet® Adult Perfect Weight dry cat food provides breakthrough nutrition formulated to help your cat achieve a healthy weight and improve quality of life.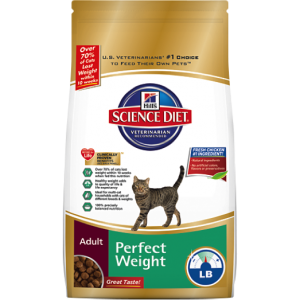 The Adult Perfect Weight formula is 100% precisely balanced nutrition and is ideal for multi-cat homes and shelters too with cats of different breeds and weights. In fact, over 70% of cats lost weight within 10 weeks when fed this nutrition.  We all love our cats and want what is best for them.  Helping them maintain a healthy weight adds to quality of life and life expectancy.
With the help of the Hill's Food, Shelter, & Love Program shelters are able to turn a cat from unadoptable, or difficult to adopt, to a pet that people walk into the shelter and point to and say, "That is the cat for me!"
The Denver Dumb Friends League is a participant in the Food, Shelter & Love program and has been feeding their overweight cats Hill's Perfect Weight cat food.
Here is Stoli, from the Dumb Friends League's Success Story,
If you're interested in trying Hill's Perfect Weight cat food, you can buy it here.  There are dry and canned varieties, and your purchase helps support the Food, Shelter & Love program.