Today, I needed to unleash some of my pent up energy after soaking up a lot of sunshine on my Cat Power Tower. I decided to spend a little time on my iPad.  I started off playing Chase the Butterfly but soon grew tired. I thought  I would rather use some of my creative energy painting.   Here is a brief video of my creative process.
[youtube]http://www.youtube.com/watch?v=E794209D0I8[/youtube]
As you saw in the video, I began to imagine a beautiful and mighty Amur Tiger  walking through a Korean Pine Forest of the Russian Far East. My creative energy took over and before I knew it, I had created, if I do say so myself,  an accurate portrayal of the  of the light, colors and imagery of a Tiger in the Taiga.
Here is my inspiration: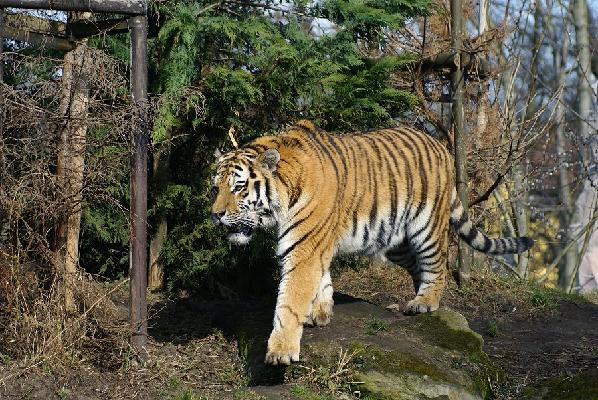 And here is the finished work, framed and suitable for hanging.

I hope you like my painting.
Do you think I might be hearing from the National Gallery of Art?