Lots of toys, perches and places to play but nothing is as exciting as a brown paper bag.  Annie and Eddie love to play and each day brings shenanigans of some sort.  These two kittens make us laugh every single day and while in the wee hours of the morning we might wish for sleep, we wouldn't trade a minute of our lives with them.
Well, we wouldn't but don't ask Mercy. 🙂
I put a paper bag on the floor and it wasn't but a minute before we heard the familiar crinkle and pounce of play.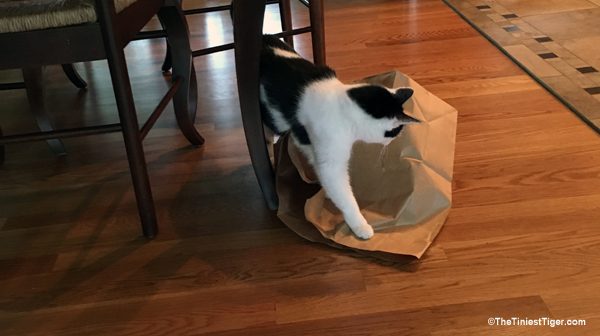 Annie dove headfirst into the sack.  Keeping quiet as she could, Eddie began to investigate.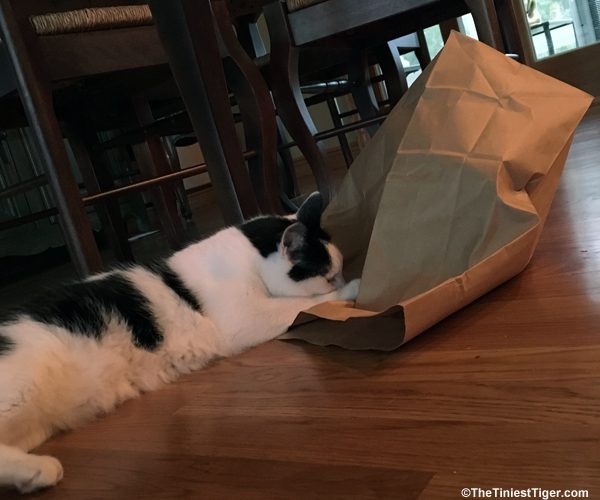 Eddie tried to get Annie to come out but she remained still.  Paul was able to capture them on his phone with this video.
After Annie surrendered the bag, it was Eddie's turn inside.  And the crinkle and pounce sounds continued warming our hearts.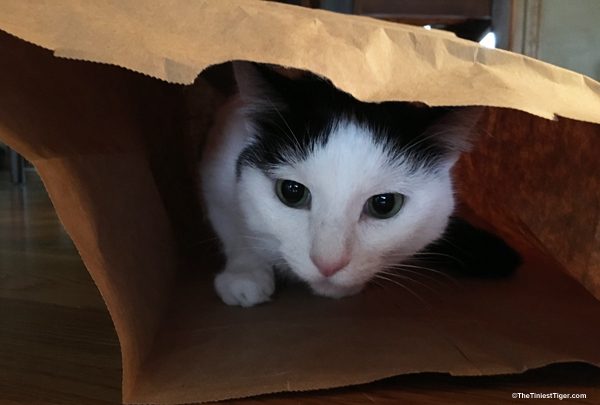 Although at 1:30am Paul decided that the paper bag might need to be put in the closet until morning.
We hope you are having a peaceful and playful Thanksgiving weekend.  Thanks for stopping by and being our friends.