Architects for Animals: Giving Shelter
The third annual Architects for Animals: Giving Shelter is Thursday, January 10, 2013 from 6:00-8:00 p.m. in the Steelcase Showroom, 4 Columbus Circle in New York City. These past three years New York's elite architectural designers have been coming to the rescue of the city's feral cat colonies by creating innovative shelters to provide the cats with a refuge from the winter cold.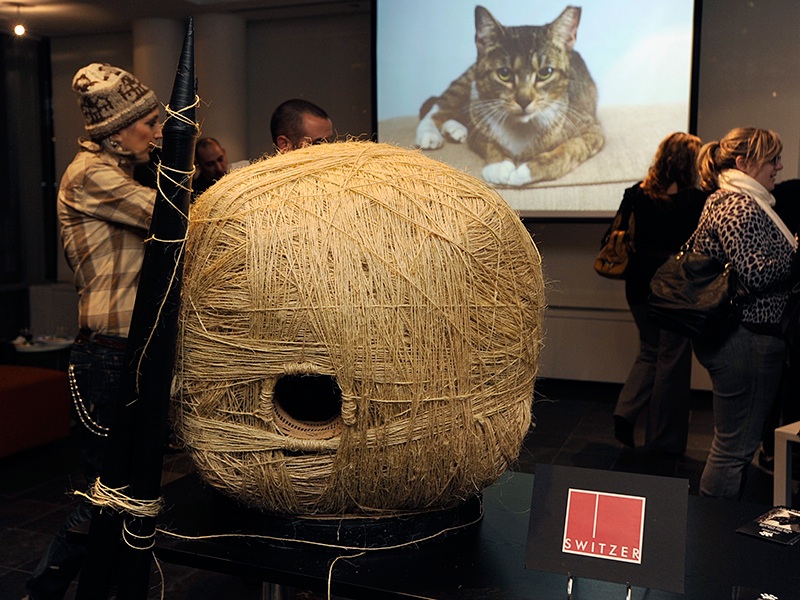 For the tens of thousands of cats who in the city who call backyards, vacant lots and other outdoor locations their home, winter is particularly cruel and difficult to survive. Many of the feral cats' caretakers feed them daily, monitor their health and work hard to see that the cats are spayed or neutered through Trap-Neuter-Return (TNR). TNR is the only truly humane and effective way to manage feral cat colonies.

This year's participating architectural firms include H3 Hardy Collaborative Architecture; Francis Cauffman Architects; M Moser Associates; Callison Barteluce; Stonehill & Taylor Architects, with a team of students from City College; Zimmerman Workshop; Kathryn Walton of The American Street Cat (TASC); and Pilot Projects Design Collective.
At the end of the evening's festivities, the shelters will be donated to community cat caretakers around the city. Admission is a $20 donation ($10 for Certified TNR Caretakers) and includes the exhibit, hors d' oeuvres, and drinks. You can RSVP in advance online.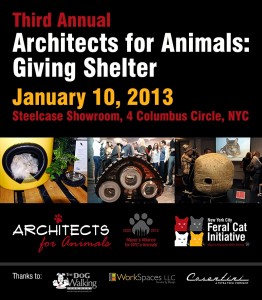 Even if you cannot attend, you can still donate by clicking here!