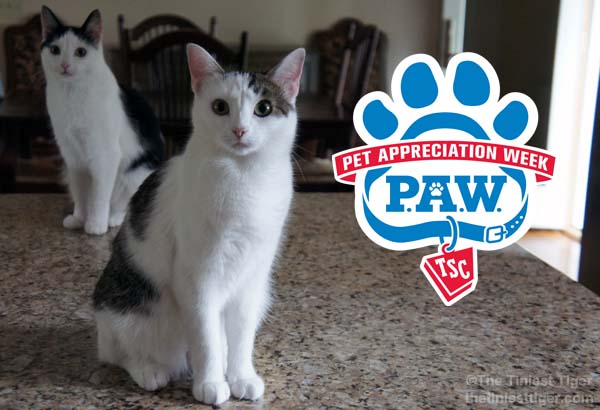 Tractor Supply Company's Pet Appreciation Week is an annual celebration and just one of the ways the company gives back to the community where their stores are located.  Tractor Supply Company makes its home in rural communities all across America and is your one stop shop to help you care for the animals that share your life.  Tractor Supply carries a complete line of pet food and supplies including premium brand foods, treats, beds,  crates, collars, leads, bowls, toys and more.
Pet Appreciation Week Is Here!
Pet Appreciation Week is taking place September 17-22, 2014 with an in store event on September 20th.  My Tractor Supply store has a full day planned with a Mobile Vet Clinic, Friends For Life Animal Haven, local Cub Scouts and 4-H clubs as well as Prison Pups and Animal Adoptions!
In honor of Pet Appreciation Week Tractor Supply asked me to come up with a DIY project, that would benefit shelters and the cats at the shelter, using supplies found at their stores.  My goal with my  $25 budget was to create something that would help the shelter workers enrich the lives of the cats waiting for their forever homes.
Annie, Eddie and Mercy wanted to help me make a DIY Puzzle Feeder Scratcher Combo for their cousins waiting for their forever homes. I visited my Tractor Supply store to pick up the things we needed to complete the project.
I love going to Tractor Supply because of the friendly staff of experts who are always willing to help me out and offer great advice when I have any questions. The stores have a relaxing atmosphere and I always find just what I need to keep not only our cats happy but our backyard friends too.
I thought about the shelter cages that house cats.  One of the requirements would be that the object have a small footprint because cages are not that big and  also need to contain a litterbox and food and water bowls.
Enrichment is so important for all animals, especially those held in captivity, so I wanted to think of something that could help entertain the cats. Volunteers work hard to play and care for all the animals at the shelter but the cats still spend a lot of time in their cages. I thought something small to keep the cats playing might be just the thing.
DIY Puzzle Feeder Scratcher Combo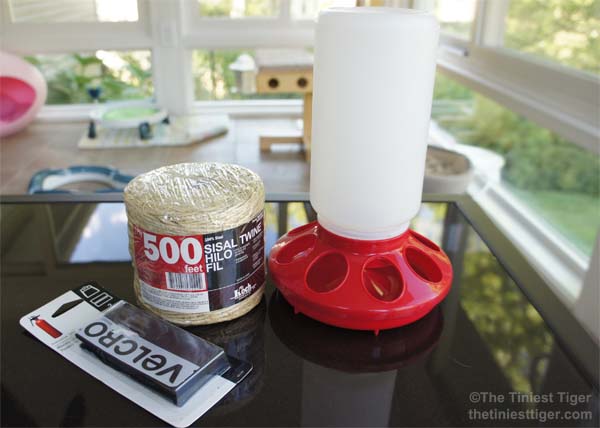 Walking around my local Tractor Supply store I found just what I was looking for to make a Puzzle Feeder Scratcher Combo with a small enough footprint to fit into a shelter cage.
The materials needed for this project are:
1 Chick Feeder
1 Little Giant Quart Jar
Sisal Twine
Industrial Strength Velcro
Non-toxic clear glue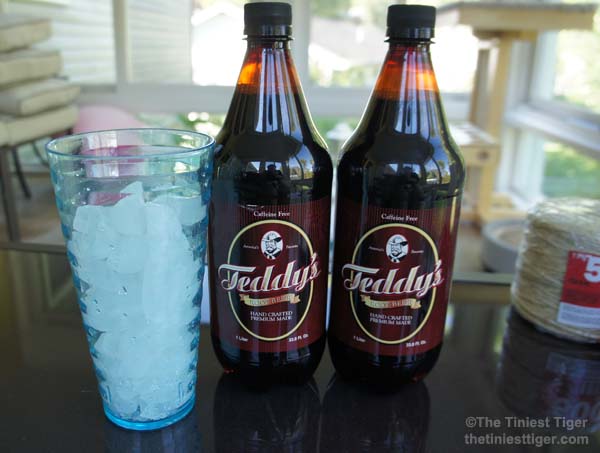 I had a couple of dollars left in my budget so I opted for two bottles of Teddy's Root Beer for Paul.  He loves this root beer and we can only find it at our Tractor Supply store.  These bottles of Teddy's were also just the right thing to persuade Paul into making dinner while the cats and I worked on our project.
The Chick Feeder and Little Giant Quart Jar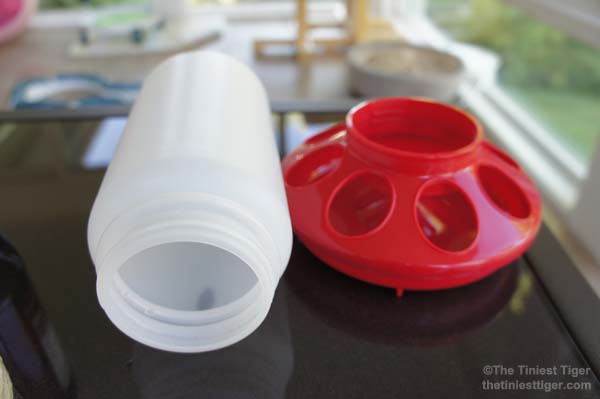 I washed out the chick feeder and the Little Giant quart jar and dried them both.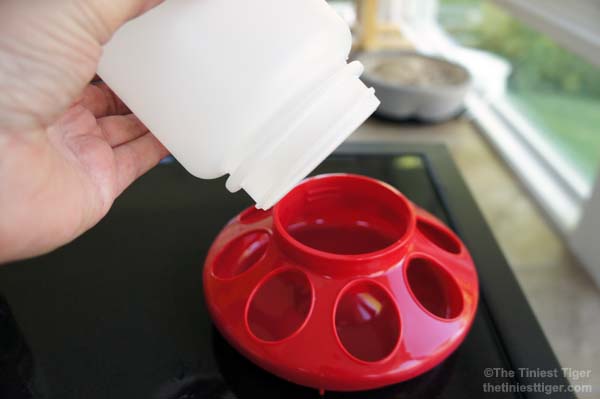 The Little Giant jar is threaded to screw into the top of the red chick feeder so this makes a perfect puzzle feeder for cats.  The openings are smooth and just the right size for curious paws to reach in and get a treat.
Using a thin layer of non-toxic clear glue I started to apply the sisal twine to the Little Giant jar.  This is the hardest part of the entire project, not due to degree of difficulty but because of how interested and willing your cats are to help you create your project.  Annie was super helpful winding the sisal twine tightly around the jar.
Eddie was quite useful making sure that the sisal twine became tangled and then did his part to hold on while I untangled the twine.
I wrapped the sisal twine around the jar three times to make sure the scratching surface was thick and snug around the jar.  There was still enough twine remaining on the roll to make another puzzle feeder scratcher.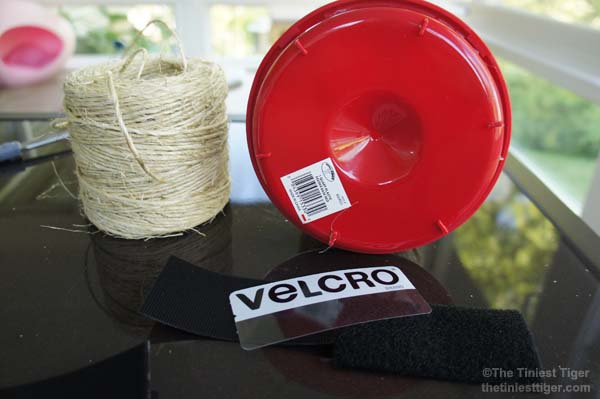 You can use industrial strength velcro to hold the puzzle feeder scratcher combo in place so that little paws can scratch the sisal and reach inside to get a treat without knocking it over.  The velcro is super easy to attach to the bottom of the feeder.
Mercy couldn't wait to reach in and get a treat from the new puzzle feeder.  Annie was so proud of her work she waited and admired  the finished product before attacking.
Eddie joins in the fun too.
This puzzle feeder scratcher combo is just one example of how easy it is to provide enrichment for shelter cats without having to spend a lot of money.  When potential adopters see happy engaged cats they might be more likely to imagine the cats happy at home with them too!
This post is sponsored by Tractor Supply Company and the Pet Blogger Network. I am being compensated for helping spread the word about Tractor Supply Company, but The Tiniest Tiger only shares information we feel is relevant to our readers. Tractor Supply Company, Inc. is not responsible for the content of this article.