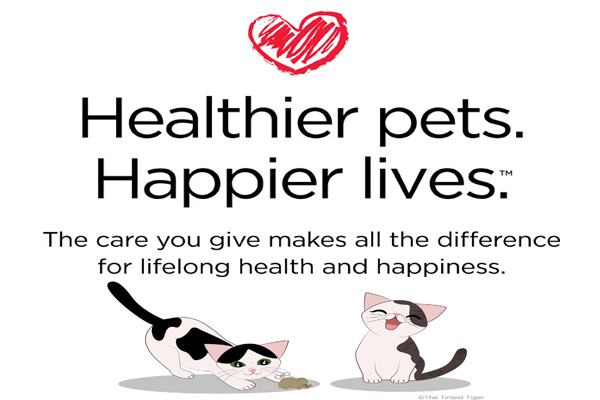 Balanced Nutrition is Essential to a Healthy Life for Your Cat
Our house cats depend on us to provide them with what they need to live their best lives.  One of the most important needs is to provide your cat meals with balanced nutrition.  Providing cat food with balanced nutrition is essential to your cat's health because both nutrient excesses and deficiencies can lead to health problems.  Just like for us, proper nutrition is the basis for a healthy happy life for your cat.  And just like us, one food is not the best food for every cat.
Choosing the Best Cat Food For Your Cat
Cat Foods Designed for Your Cat's Life-stage and Health Conditions
Our Gracey had health issues from the time she was very young.  We worked closely with our veterinarians to make sure that we were feeding her food that would help her be happy and healthy for as long as possible.  After many tests and the realization she was allergic to most proteins, we  were super careful with the food we provided for her.  Gracey's food changed over the years with the help of her doctors. We are grateful for the time we shared with Gracey and that she was happy and healthy most of those years.
Maggie came into our lives after we lost our neighbor Marie.  Maggie was brokenhearted from losing Marie and she was overweight.  Our veterinarian approved the Hill's Metabolic Advanced Weight Solution program for her and I am just thrilled to tell you that Maggie almost to her goal weight of 7.9 lbs down from 13.8 lbs when she first came to live with us.  With the support and love of Vicki and Kenny, Maggie's parents, she has become healthy and happy again.
Annie and Mercy do not have any health issues and Eddie is getting along great after the problems with his teeth.  Every cat is unique and that is why it is so important to choose the best cat food for each of your cats.  We are considering a change in Mercy's food as he transitions to a senior cat and his nutritional needs begin to change. We will discuss Mercy's food at his wellness exam next month.  Transitioning his cat food will take place gradually to keep the replacement of one food for another as smooth as possible.
Specially Formulated Foods Can Help Manage Certain Health Conditions
Your cat might need  specially formulated cat food to help manage certain health conditions. Your veterinarian might suggest a special food for your cat like our veterinarians did for Gracey and Maggie.  Hills offers a full line of cat foods that address some of the most-common health conditions that cats experience. These foods are are available at your vet's office or pet store.
Hill's® Science Diet® Adult Perfect Weight
Hill's® Science Diet® Adult Grain Free 
Hill's® Science Diet® Adult Oral Care
Hill's® Science Diet® Adult Healthy Mobility™
Hill's Pet is Giving Away $100 Every Day for 90 Days!
Hill's Pet Nutrition is giving away a $100 prize good towards a veterinarian checkup every day for 90 days!  Who wouldn't welcome $100 to help out with your cat's vet expenses?  To enter, click here Hill's Pet Healthier Pets Happier Lives! 

This post is sponsored by Hill's. I am being compensated for helping spread the word about Hill's® Science Diet® Healthier Pets. Happier Lives.™, but The Tiniest Tiger only shares information we feel is relevant to our readers. Hill's Pet Nutrition, Inc. is not responsible for the content of this