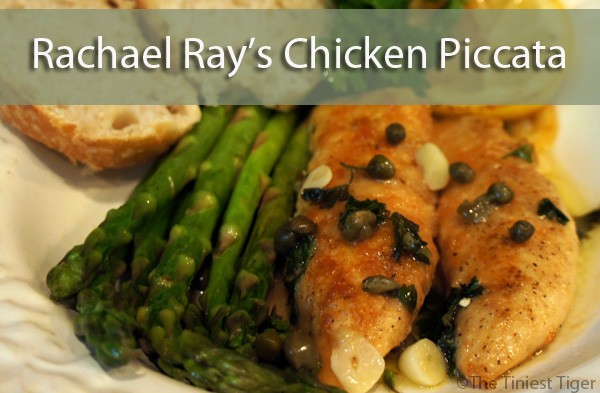 This past weekend we celebrated Paul's birthday. One of the birthday traditions in our house is the family member celebrating the birthday chooses the menu. This year, Paul decided to let me choose the meal while he chose the cake.
We decided to create a meal that included all members of our family.  We chose Chicken Piccata from Rachael Ray's ChefTails recipes  for us and for Annie, Eddie and Mercy we chose Nutrish's Chicken Purrcata.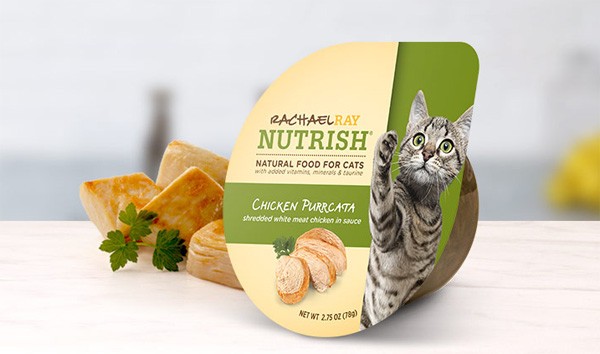 Rachael Ray believes food equals love and whether she is cooking a meal for friends both human and feline she believes everyone should be able to enjoy meals made with simple natural ingredients like real meat and wholesome vegetables.  And what makes Nutrish even more special is that Rachael donates all of her proceeds from the sale of Nutrish and treats to homeless pets.
Preparing the Meal
While I prepared the chicken piccata, Annie, Eddie and Mercy enjoyed bird watching in the sunroom.  Annie especially gets a little too excited waiting for her dinner so as much as I would like a sous chef to assist me, we keep the cats entertained until the meal is ready.
If you would like to make Rachael's Chicken Piccata too, here is the recipe.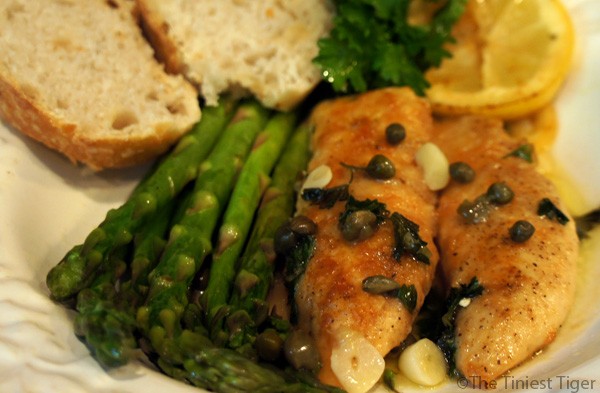 #ChefTails Chicken Piccata
Ingredients
8 chicken breast cutlets, pounded very thin (whole breasts butterflied and pounded)
Salt and pepper
Flour, for dredging
4-5 tablespoons extra virgin olive oil (EVOO)
4 tablespoons butter
2 lemons, 1 thinly sliced and 1 for juicing
4 cloves of garlic, finely chopped
3 tablespoons capers in brine, rinsed and drained
1/4 cup dry vermouth or white wine or an additional 1/2 cup chicken stock
1/2 cup chicken stock
1/4 cup flat leaf parsley, finely chopped
Warm bread, for mopping
Instructions
Heat a large skillet over medium to medium-high heat. Warm a serving platter or large plate in a 250°F oven.
Season the chicken with salt and pepper and dredge in flour.
Heat the EVOO in the skillet, giving a couple of turns to the pan while heating. Cook the chicken in small batches, browning lightly on each side, adding more EVOO as necessary. Transfer to a warm platter and cover with foil.
To the skillet, add the butter and melt. Add the lemon slices and lightly brown. Add the garlic and stir for a minute; add the capers and deglaze the pan with the vermouth or wine. Add the chicken stock, lemon juice and parsley. Slide the chicken into the pan and pass through the sauce. Return to the platter and serve with bread, for mopping.
Nutrish Chicken Purrcata
The chicken piccata was delicious.  And the Nutrish Chicken Purrcata was a big hit too.
Missing from these photos is Annie, who was so excited that every photo came out blurry.
Win a Trip to NYC to the Rachael Ray Show!
Do you love to cook too? Then pounce on the chance to head to New York City to be part of the Rachael Ray Show  audience. To enter, take a photo of you and your pet enjoying a favorite meal, include the #ChefTails hashtag, and share it on Twitter or Instagram.
The sweepstakes winner receives an all-expense paid VIP trip for two to New York City including:
Two round-trip tickets to New York City
Three nights hotel accommodations
Two tickets to a taping of the Rachael Ray Show
$500 in spending money
$250 toward ground transportation while in NYC
You'll find all the entry details on the ChefTails.com site. Learn more about Nutrish, by following  these social media sites: