This post is sponsored by Hill's. I am being compensated for helping spread the word about Hill's® Ideal Balance™ Crafted™, but The Tiniest Tiger only shares information we feel is relevant to our readers. Hill's Pet Nutrition, Inc. is not responsible for the content of this article.
I owe a lot to Gracey. She was the inspiration for the book The Tiniest Tiger and for my changing career paths.  To be the best advocate I could be for big cats I decided to go back to school for my Master of Zoology degree with a focus on big cat conservation.
Expertise Matters for Feline Nutrition
Expertise is important because what may seem simple can actually be complicated and require decisions based on both learned knowledge and experience. Decisions for care should be made in the best interest of the individual cat and their unique circumstances.
The same is true for feline nutrition. Cats are complex beings with specific nutritional needs. Even though I might make Annie, Eddie and Mercy a special treat, I rely on those with degrees in feline nutrition to make sure the cats are getting a balanced diet.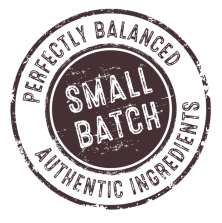 As a specialty food veteran, I appreciate the quality of crafted small batch foods.  I learned to make pasta in Santa Margherita Ligure and brought those formulas home to create high quality pasta in our own facility.  I appreciate the time and expertise the team of Veterinary Nutritionists that developed Hill's Ideal Balance™ Crafted®  put into the creation of this new line of cat food.
Ideal Balance™ Crafted® Made in Innovative Way
Ideal Balance Crafted cat food is made in an innovative way through an unusual slow cooking process with new, unique and custom shapes to maximum appeal for finicky feline palates.  This innovation is the result of many years of Hill's research with pets to understand the important impact of texture and shape in improving palatability for cats.  The Ideal Balance Crafted dry cat foods are gently cooked at 250-300 degrees and made into kibble featuring custom shapes and a crispy texture cats love.
Ideal Balance Crafted's new cat food is created in small batches, just like we make our own food. Their experienced, dedicated craftsmen create unique recipes using high-quality proteins, wholesome vegetables and ancient grains.  Hill's Pet Nutrition took time to study and create this new line of cat food with the following benefits:
Crafted with Care
Made in small batches
Natural ingredients, perfectly balanced
 100% Balanced Nutrition Guaranteed or your money back
 Made in the USA
 No wheat, corn or soy
 No artificial colors, flavors or preservatives.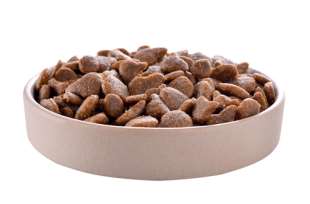 From start to finish, Hill's takes the extra time to mix every batch of  Crafted, ensuring quality and consistency. This unique culinary approach provides your cat a quality meal with nutrition that's 100% perfectly balanced.
Unique Texture and Taste Makes a Perfect Treat Too
Eddie had to have most of his teeth removed due to a congenital issue. We had a hard time finding a kibble that Eddie could easily pick up and enjoy. In addition to providing a meal, we use Crafted in Eddie's puzzle toys. The unique shape and crispy texture is easy for Eddie to pick up and chew.  You will notice the texture right away and I have to say that this food smells great.  And as you can see in the photo below, he loves the taste too.