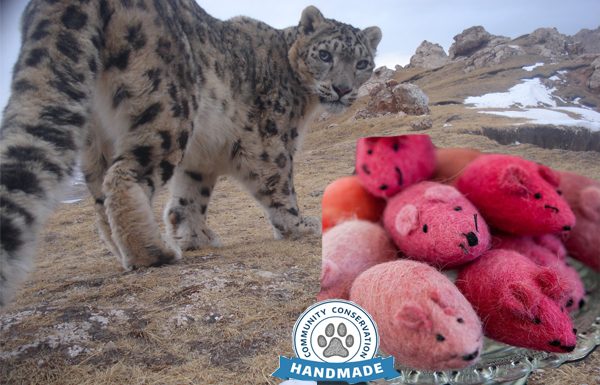 Cat Toys Help Save Snow Leopards
Cat toys help save Snow Leopards by helping families boost their regular income. Snow Leopard Enterprises has changed the future of both the cats and the people who live with them.  Today, their community conservation programs help protect more than 17% of Mongolia's snow leopard habitat.  Bayara Agvantsereen, the program's co-founder, who heads the Snow Leopard Conservation Foundation. " Snow Leopard Enterprises is the centerpiece of our work in the area, our flagship program and our main point of contact for many families in the region."
Families who participate in Snow Leopard Enterprises boosted their regular income by an average of more than $150 last year by making and selling handicrafts.  This extra income is an incentive for these communities to protect snow leopards.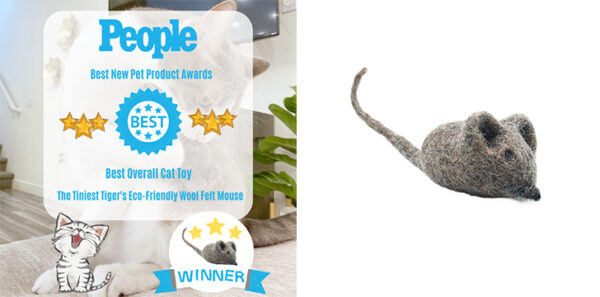 The Snow Leopard Today
There are as few as 3920 to 6390 snow leopards remaining in the wild. Due to the elusive nature of the snow leopard, encounters are so rare the cats are often referred to as "ghosts of the mountain." The snow leopard has been listed as endangered by the IUCN since 1971 and is protected worldwide, but remains threatened by poaching and retaliation killings as well as a loss of suitable habitat.
The People That Live in Snow Leopard Habitats
The people who share the endangered snow leopard's habitat in Central Asia depend on livestock for their survival. To lose livestock to a predator like the snow leopard can be devastating financially for those who live on less than $2 a day. When they suffer a loss, they see no choice but to retaliate against the big cats.
Making a Difference for Both People and Snow Leopards
Snow Leopard conservationists are working with herder communities to break the circle of poverty and conflict. One unique program is Snow Leopard Enterprises.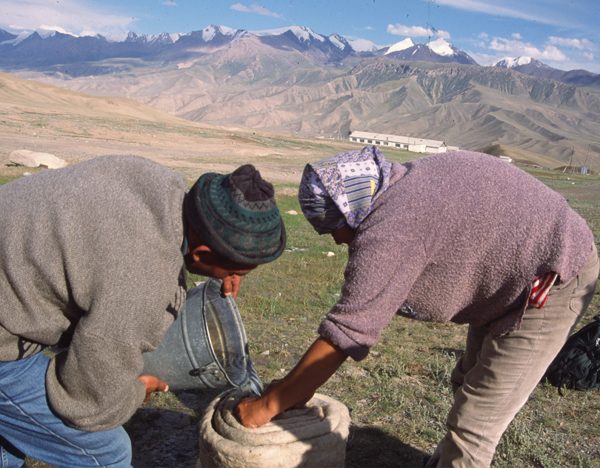 The Snow Leopard Trust based in Seattle teamed up with Mongolia's Snow Leopard Conservation Foundation to provide poor herder women in snow leopard habitat with the training and equipment they need to make rugs, baby footies, and other handicrafts from the wool of their livestock including felted cat toys!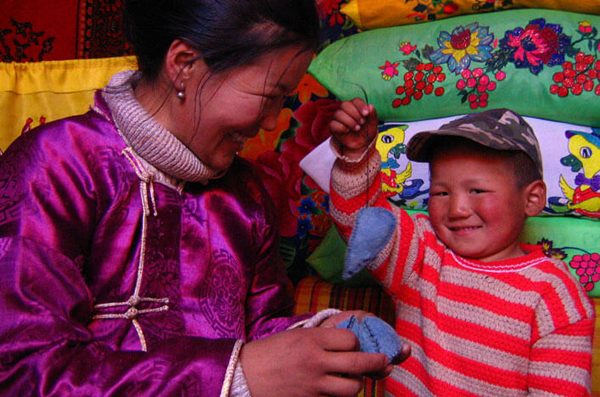 The Snow Leopard Trust then buys the finished products from the women and markets them under the label "Snow Leopard Enterprises". The income they gain from the sale of their products helps hundreds of families improve their lives. In return, participating communities sign agreements to protect the snow leopards living in their area from poaching and retaliation killings. If no cats are hurt throughout a year, the communities receive an additional bonus.