This post is sponsored by Purina. I am being compensated for helping spread the word about Purina Pro Plan Veterinary Diets UR Urinary St/Ox Feline Formula, but The Tiniest Tiger only shares information we feel is relevant to our readers.
Mercy and Eddie are our first male cats so we know they are at a higher risk for developing Feline Lower Urinary Tract Disease, or FLUTD. This group of diseases impacts both the bladder and the urethra in cats. The disease is sometimes caused by urinary stones or crystals, and it is more prevalent  than we might think.  What might at first seem to be a common litterbox issue can in fact turn into a life-threatening condition.
Sometimes we stalk the litterbox to observe the cats when they do their business.  Annie won't go if she knows we are watching but the boys don't seem to mind and that is good because Eddie is in the age group most susceptible and Mercy just turned 8 so he is a bit older to be in the high risk group but that doesn't mean they are not at risk because cats of any age can develop problems.
The Purina Pro Plan Veterinary Diets UR Urinary ST/Ox Feline Formula team shared with us some helpful facts and tips on what to be aware of concerning FLUTD.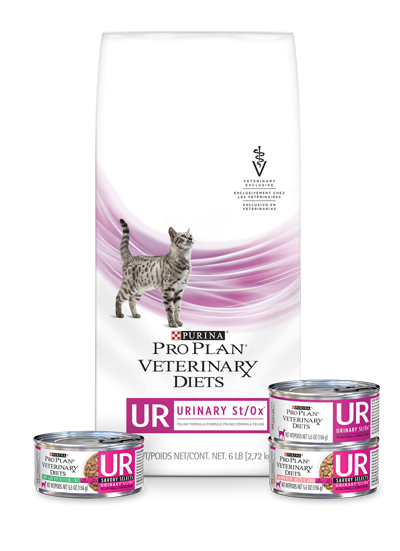 FLUTD Risk Factors
Age, gender and physical activity can help indicate whether or not your cat is at a higher risk for developing FLUTD.
·         Gender: Both male and female cats can experience urinary tract disorders, but since male cats have longer and narrower urethras, their urinary tracts are more likely to be obstructed by crystals and mucous.
·         Breed: Urinary problems are more common in certain breeds, such as Persians, where there is a lower incidence in Siamese.
·         Age: Young adult cats between the ages of 2 and 6 years are more likely to have lower urinary tract disorders, but cats of any age are susceptible.
·         Activity Level: indoor cats seem to be more susceptible to lower urinary tract disorders. This may be because confinement reduces physical activities, which in turn may reduce the amount of water consumed and frequency of urination, allowing crystals to form in the urine.
·         Diet: high levels of ash and magnesium in the diet were once thought to cause crystals. However, more recent work indicates that urine pH and concentration are more important factors in the development of FLUTD. Increasing water intake is highly recommended to help reduce the risk of FLUTD.
How to Recognize the Symptoms of FLUTD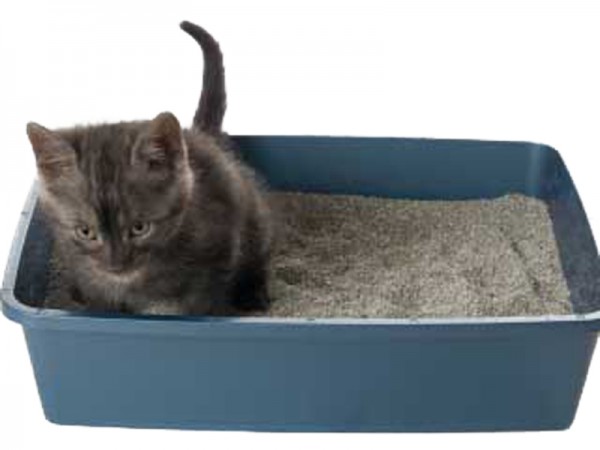 You will likely notice a change in your cat's appearance or behavior if he or she is experiencing FLUTD. Look for common signs, such as:
·         Makes frequent trips to the litter box
·         Cries when urinating
·         Urinates outside the litter box
·         Licks genital area excessively
·         Strains to urinate, with little success
·         Displays signs of anxiety, such as pacing or hiding
Purina Pro Plan Veterinary Diets UR Urinary St/Ox Feline Formulas are scientifically formulated to meet the special dietary needs of cats that are predisposed to lower urinary tract conditions.
We know prescription diets can be expensive, Gracey was on a prescription diet, but considering the health risks, the cost of the food can be less than the veterinary expenses that might occur if your cat suffers with FLUTD.