I am a member of the Collective Bias Social Fabric Community. I have been compensated to share my experience with  you by Collective Bias, Inc and its advertiser. All opinions are mine alone. #GetAShot #CollectiveBias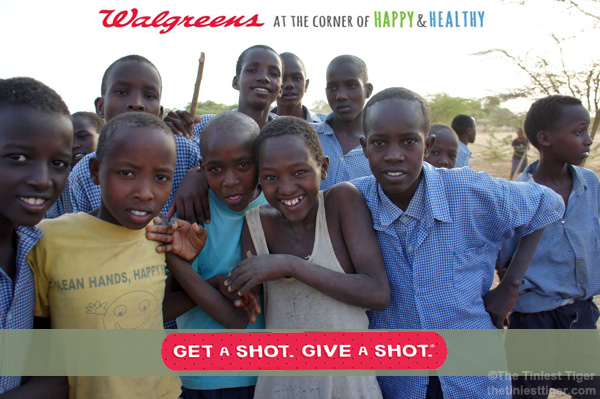 Seasonal Flu Activity Can Begin As Early As October
Seasonal flu activity can begin as early as October and continue to occur as late as May the following year.  The Center for Disease Control (CDC) recommends getting vaccinated as soon after the flu vaccine becomes available, and ideally by October, to ensure that as many people as possible are protected before the flu season gets started.  It takes about two weeks for the antibodies to develop in your body to provide immunization against the flu.
Get a Shot, Give a Shot.
Paul gets his annual flu shot at the hospital where he works but I get mine at Walgreens. You can just walk in any Walgreens location and head to the pharmacy where you see the banner " Flu Shots Available All Day, Every Day".  Getting a flu shot is really convenient at Walgreens but there is another reason I like to go there for my seasonal flu shot.  When you get your  flu shot or any other immunizations at Walgreens, between September 2nd and October 13th, you will help provide a lifesaving vaccine to a child in a developing country through the United Nations Shot@Life program.  The Get a Shot, Give a Shot program has helped supply over 3 million vaccines to children in countries that might not have been able to be vaccinated without the help of the Shot@Life program.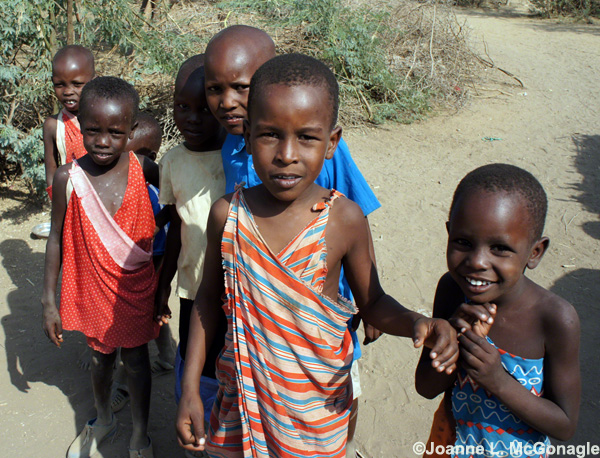 Some Children in Africa Don't Say "When I grow up" they say "If I grow up"
Four to six weeks before I left for Africa, I made an appointment to get vaccinated because there is a risk of several diseases in Kenya where I would be doing field work as part of my Global Field Master of Zoology program.  Armed with my shot record, I headed to the clinic, rolled up both sleeves and prepared to get 6 vaccines, 3 shots in each arm.  I was vaccinated for  typhoid, meningitis, hepatitis A, hepatitis B, yellow fever and a polio booster. I needed to return to complete the hepatitis series.  These lifesaving vaccines were readily available to me and I realized how fortunate we are to be able to just make an appointment and get vaccinated.  Something we might take for granted.
Immunization is one of the world's biggest public health success stories, but getting vaccinated isn't so easy for 1 in 5 children around the world.  In fact, some children in Africa don't say "when I grow up" they say "if I grow up".  A subtle reminder of the weight of worry from disease and other life threatening conditions.
Vaccines Have Made Progress in Reducing Cases of Polio and Measles
Coordinated worldwide vaccination efforts have made significant progress, particularly in reducing cases of polio and measles.
Polio is a disease that we don't seem to worry about any longer here in the United States and in Kenya it had been nearly two decades since a case of polio had been documented within the country's borders. In 2007, refugees fleeing political turmoil in Somalia  sought refuge in Kenya and the country was again faced with the threat of a polio epidemic.
Measles is a highly contagious disease and can lead to to complications such as pneumonia, diarrhea, ear infections, blindness and death if left untreated.  In fact, measles is so contagious that if one person has it, 90 percent of the people close to that person who are not immune will also become infected. Measles had been kept under control in the United States and Kenya had a 77.4% immunization coverage in 2012, but because most refugees from Somalia are not vaccinated, it put Kenyans at risk.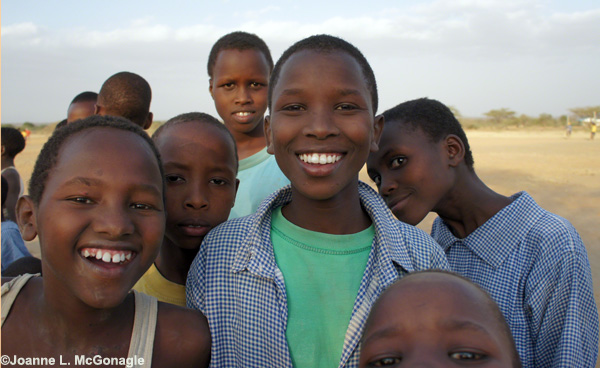 The Shot@Life Program Protects Children Where Vaccines Are Most Needed
The Shot@Life program is a movement to protect children worldwide by providing life-saving vaccines where they are most needed.  Vaccines are one of the most cost-effective ways to improve the lives of children in developing countries by protecting them from life-threatening diseases.
In Kenya  we visited the home of one of the Maasai teaching us about the South Rift Association of Land Owners. This registered trust was created to represent the needs of land owners and to push for joint management of 15 group ranches which bridge the land between Amboseli and Maasai Mara National Reserves. We also visited school children that were just finishing a lively soccer match.  The warm welcome and bright smiles from the children touched our hearts.  We could feel their excitement, energy and genuine interest in meeting and learning more about us.  You couldn't help but feel the love, pride and hope for a bright future.
We All Want This Young Maasai Boy To Say "When I Grow Up".
The Get a Shot Give a Shot program's contribution to the United Nations Shot@Life campaign enabling access to vaccines helps families become healthier, economies become stronger and governments become more stable. Healthier families mean that each child has a better chance at reaching their full potential by growing up in a more prosperous and disease resilient community.
I remember this young Maasai boy sitting alone telling us that he liked to think. A future scientist? Doctor?  Teacher? We all want this young boy to say "when I grow up" and not "if I grow up.
Get a Shot, Give a Shot.  It truly makes a difference.