This special day gives us an opportunity for not only nations and organizations, but also individuals to create
practical acts of peace.  This day was established by a United Nations resolution in 1981 to coincide with the opening of the General Assembly.  The very first Peace Day was celebrated in September 1982.
With the creation of the  International Day of Peace, the United Nations pledged to devote itself to worldwide peace and to encourage all of mankind to work in cooperation to seek peace. Here is the premise for Peace Day:
"Peace Day should be devoted to commemorating and strengthening the ideals of peace both within and among all nations and peoples. This day will serve as a reminder to all peoples that our organization, with all its limitations, is a living instrument in the service of peace and should serve all of us here within the organization as a constantly pealing bell reminding us that our permanent commitment, above all interests or differences of any kind, is to peace."
Since the start, Peace Day has grown to include millions of people from all over the world. Events are organized and celebrated  and range from a small private gatherings to elaborate public forums where thousands of people gather.
Anyone, anywhere can celebrate Peace Day. It does not have to be an elaborate event. You can simply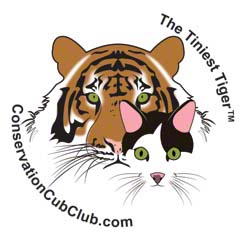 light a candle and/or sit in silent meditation.  Can you imagine the impact if millions of people  all over the world just stopped for even a moment for one day of peace.  It would be powerful.
International Day of Peace is also a Day of Ceasefire whether personal or political. Maybe you can take this day to make peace in your own relationships with family or friends. Maybe you can persuade just one person to think about sharing their habitat with the local wildlife. If every person would be able to convince just one other person to live in peace with wildlife, think how far that would go to reduce the human-wildlife conflict. (*this is what I am thinking here.)
Imagine what a whole Day of Ceasefire would mean for every living creature.
Will you join me in light a candle today in honor of  the International Day of Peace?
Just click here.