This post is sponsored by Katris.  We are being compensated to spread the word about their upcoming KickStarter Cover Campaign, but The Tiniest Tiger only writes about products and news that we think will be of interest to you.
The Katris You Love is About To Get Even Better!
Katris, the innovative modular scratching system that Annie and Eddie love, is about to get even better. The makers of Katris are starting a KickStarter on August 17th, in order to create special covers for making your Katris blocks more fashionable allowing them to fit into your home more seamlessly.
If You Are New To Katris
Katris is an innovative modular scratching system allowing you to create the ideal scratching surfaces taking you and your cat into consideration! You can create endless configurations with the 5 different shapes based on your cat's scratching preferences and what your home can accommodate from a space perspective.
Why We Love Katris
The makers of Katris believe in modernity with functionality that's eco-friendly and safe for your cats. All 5 scratchers are created with top grade 100% natural recyclable cardboard, made from 90% post-consumer materials use non-toxic glue and because they use 2x the paper sheets that are 2x thicker than the average scratcher. The scratchers come in these 5 shapes:
I Shape
L Shape
O Shape
T Shape
Z Shape
Katris blocks are durable.  Annie and Eddie scratch away every day and the blocks still look great.
How Katris Is Getting Even Better
The Katris team has created new cover designs that will fit on the front of your  Katris units, allowing you to choose the color that best matches your home decor. The covers are super easy to install, they simply stick onto the front of your Katris unit like a fancy facade and are strong and durable.
How to put on Katris Covers
3 Color Collections to Choose From; Wood, Mono and City.
1) Wood Collection: Two wood tones made from high quality veneer real wood.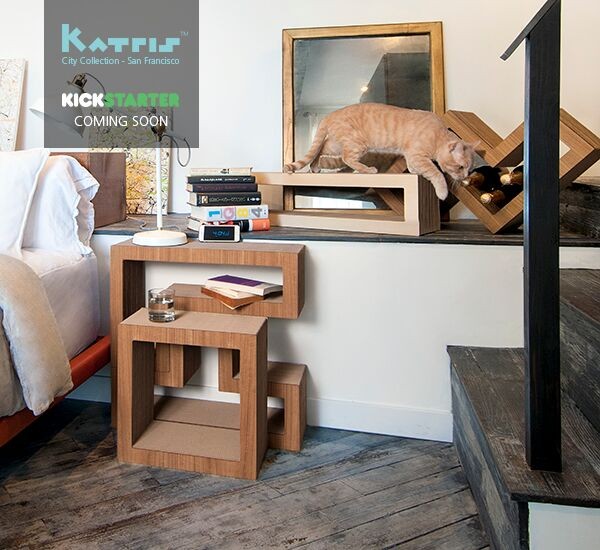 2) Mono Collection: A simple but clean collection of black and white made of 100% recyclable paper, it's as strong as wood.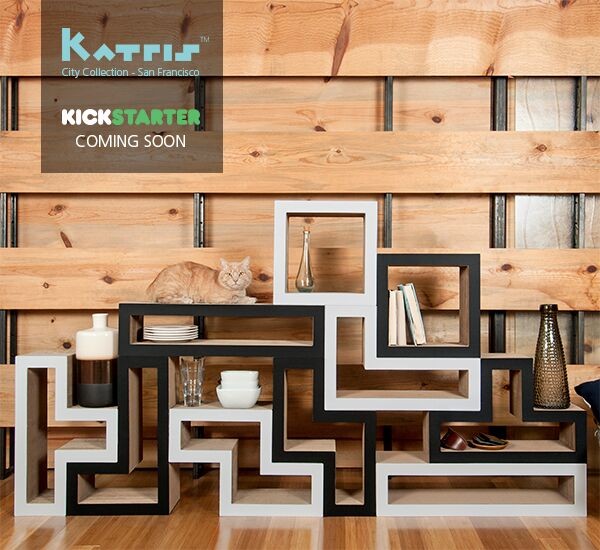 3) City Collection: This colorful collection printed with non-toxic soybean ink, and gives a nod to the Katris HQ in San Francisco! The City Collections is also made of strong as wood 100% recyclable paper.