Now that the periodical cicada have gone away, there is a lot less noise and and flying activity in the backyard for the cats to observe but there is still plenty to see and keep them entertained. The birds are back at the feeders and groundhogs are snooping around again. We even saw the fox trot through our yard for the first time since the cicada invasion.
Summer is here now in full force and there are sun puddles everywhere for the cats to nap. They have a fan and ice water to enjoy while they take care of backyard surveillance.  With a sofa, cat beds, rugs, and the cat power tower to choose from, you never know where you will find the cats sleeping.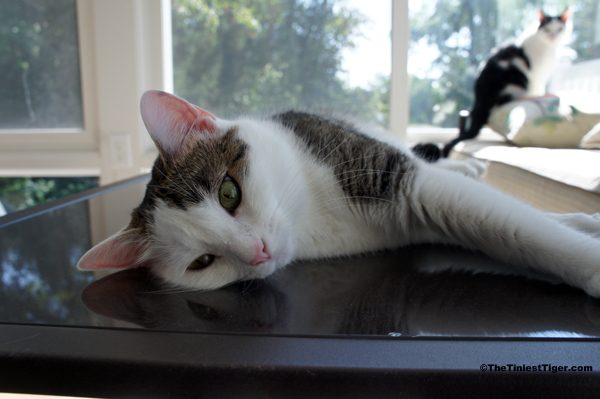 Eddie is photogenic and he doesn't seem to mind being a model.  Annie on the other hand, goes out of her way to look away from the camera and fuss and fidget.  Today she looked so cute all stretched out on the coffee table in the sunroom.  But as soon as the camera is ready she looks away.  Notice Eddie photobombing the photo.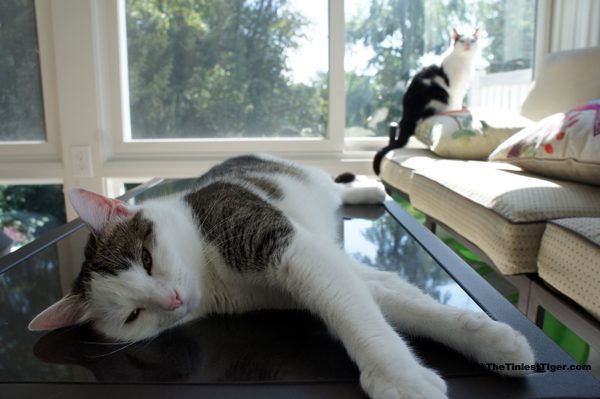 Almost.  She tried to bat the camera away from her and then gave me the squinty eyes.  Notice Eddie ready for his closeup in the background.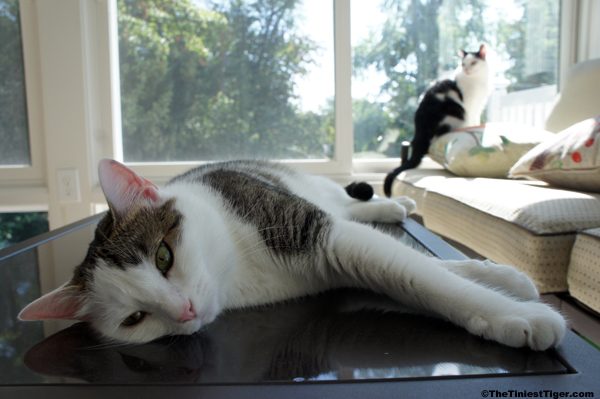 Annie refuses to look at the camera while Eddie pretends to be uninterested in the camera.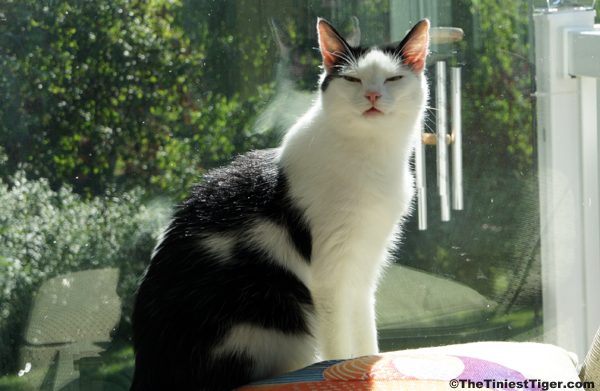 Eddie seems to be pleased that he is still the best model.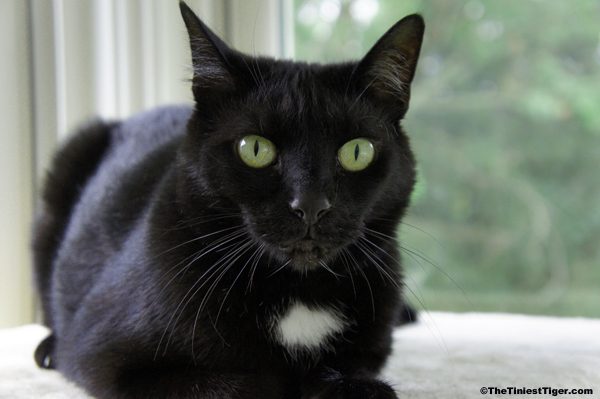 Mercy might just disagree with Eddie as he is quite the model too.  We think all three cats are perfect.
Do your cats like to pose for the camera?