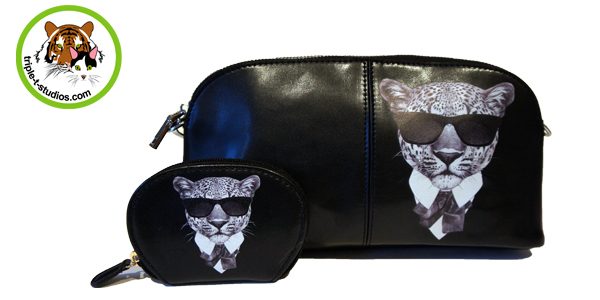 We are working on a new collection featuring some of our favorite big cats and would love to hear what you think about the handbags and accessories.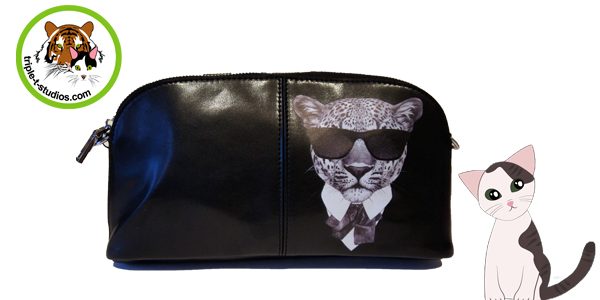 Leopard Shoulder Bag
The vegan-friendly shoulder bag is classic black and  features a leopard wearing sunglasses. The shoulder bag has a detachable adjustable shoulder strap, and inside zippered compartment, an outside zippered compartment on the back and silver-tone hardware.  We are thinking about a leopard print lining interior too.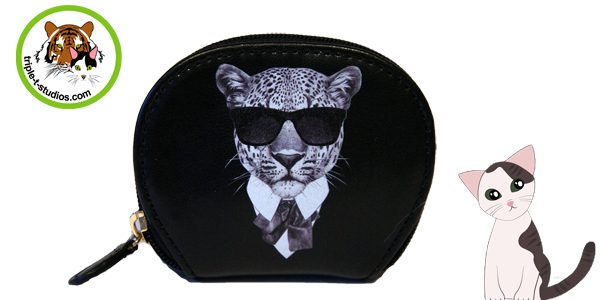 Leopard Coin/Earbud Purse
The Leopard Accessory is purrfect for coins, earbuds, or any other small items you need to organize for easy access.  The purse has a zipper closure and a fabric divider inside.
If you  are reading this post in your email, you might have to click through to participate in the survey. Pounce here: Sneak Peek Survey
We are also open for suggestions for the name of the leopard shoulder bag and coin purse.  Any suggestions are welcome in the comment section below.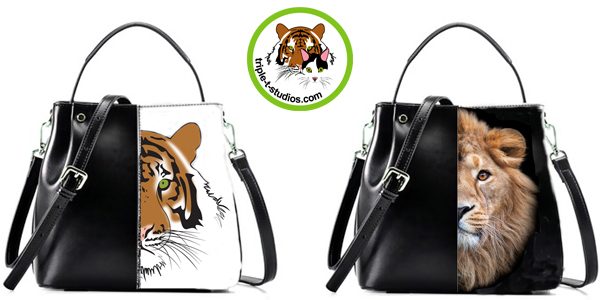 NEW! Vanishing Species Collection™
I am excited about this new collection we are creating.  But just because we love something, doesn't mean that you will like it too. We are curious to hear what you think about  featuring an endangered big cat and  a hangtag with the name of a select non-profit a donation from the sale of the handbag supports. We have a couple non-profits in mind, but we can't disclose that yet.  We think you will be pleased with the selection.