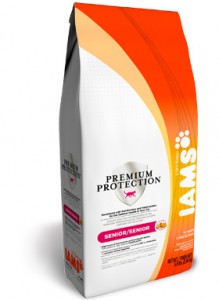 We have a total of 400 Meals for PurrEver Ranch! Please help us get to 500 today!
Iams Premium Protection Senior Cat is committed to the well-being of cats and dogs and knows how important it is to keep pets  healthy to live a long and happy life as members of the family. Just like Rita at PurrEver Ranch Sanctuary works hard and is committed  to  ensure  the senior cats  in her care live a great life.  This commitment to  cats living long healthy lives inspired Iams nutritionists to work with veterinarians to create Iams Premium Protection Senior Cat.
This formula has PreBiotics that work inside the digestive tract to promote healthy digestion and strong defenses. Iams Premium Protection Senior Cat chow  has a 2-part fiber system for healthy digestion and contains high levels of glucosamine and chondroitin sulfate for healthy joints and mobility that enable us to keep leaping like tigers!
They enhanced this chow with L-Carnitine to help keep us at a healthy weight and added high levels of the antioxidant vitamin E, to keep our immune systems strong. All cats need taurine to maintain  heart and eye health, so they added the right amount to the Premium Protection formula.