How The Tiniest Tiger Began
Over the last three weeks, we have spent some time reflecting on Gracey's life with us and I couldn't help but reminisce about  the beginning of our The Tiniest Tiger community that started out on our facebook page. In those first days we talked a lot about the differences and similarities between Gracey and her big cat cousins.  One of our first photo albums on Facebook was Compare and Contrast. Do you remember this post?
Compare and Contrast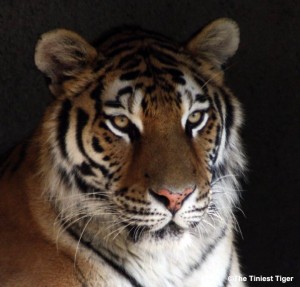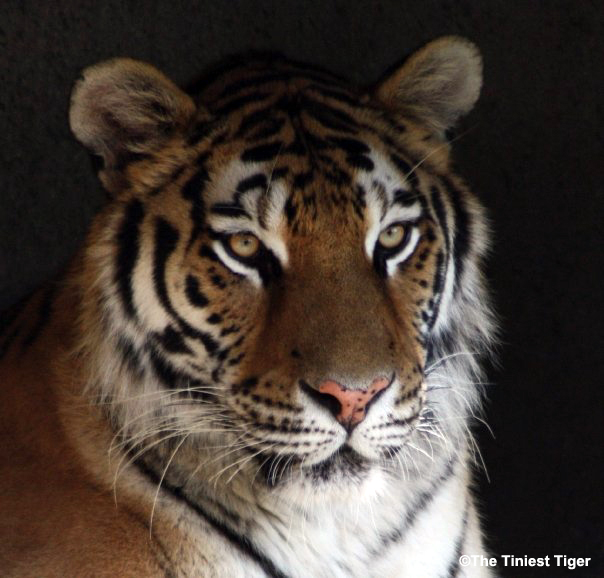 This beautiful tiger lives at the Columbus Zoo & Aquarium
Notice the stains on her pink nose.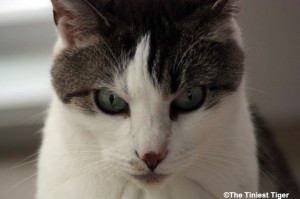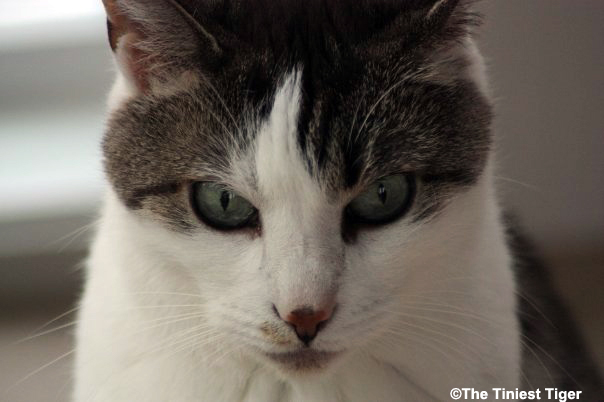 Notice my stains on my pink nose?