I didn't think my sunroom could get any better, but then my parents set up the Cat Power Tower (CPT). Lazy Leopard and I have had so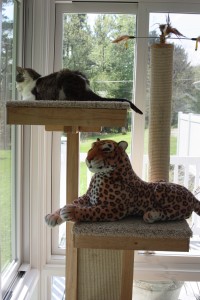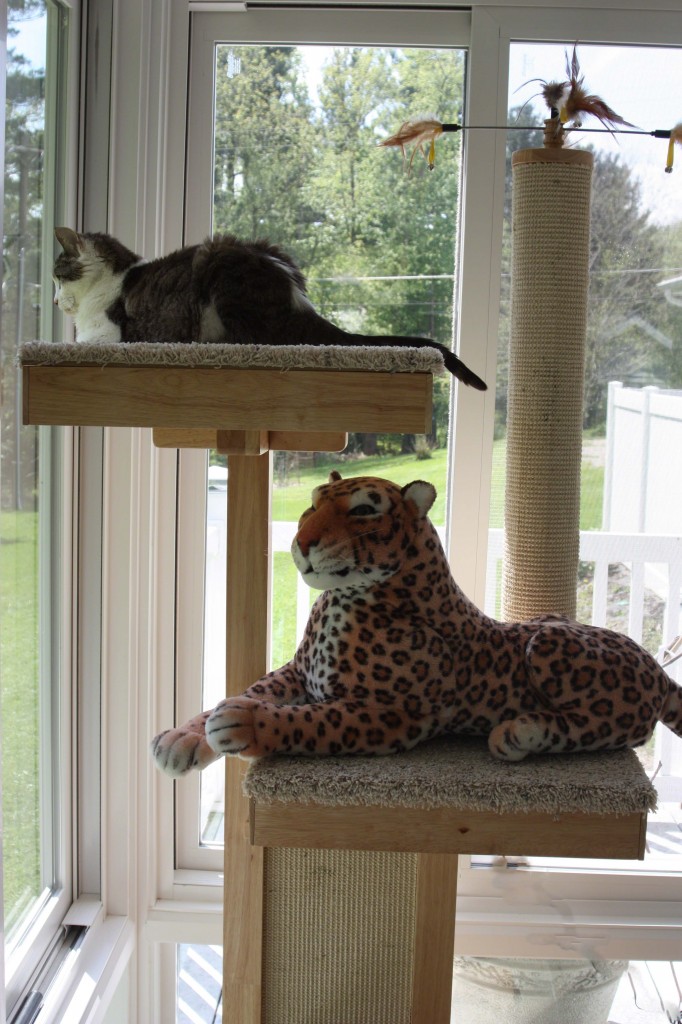 much fun on the CPT that I have almost forgotten  about chomping the Fig Tree and the Office Cactus in the three months I have now been enjoying my Cat Power Tower.
My favorite is the bird carousal.  Those feathers tease me and I can really let them have it without hurting myself or the feathers.  But there are many other reasons to enjoy the CPT as  discussed in my interview with Pat, the  CEC (Chief Executive Cat) at Cat Power Tower.
My parents have  noticed that I am more playful these days.  Exercise is good for everyone and the CPT added more activity to my day. My parents also  said the CPT is helping to keep me out of mischief.
Many of you expressed an interest in the Cat Power Tower but were worried that you might not have enough space for the 3 tier tower or that it might not be in your budget. So, Pat, being a cat, therefore inherently super smart, created three new models of the CPT. Perhaps one of these new models will fit your feline needs.