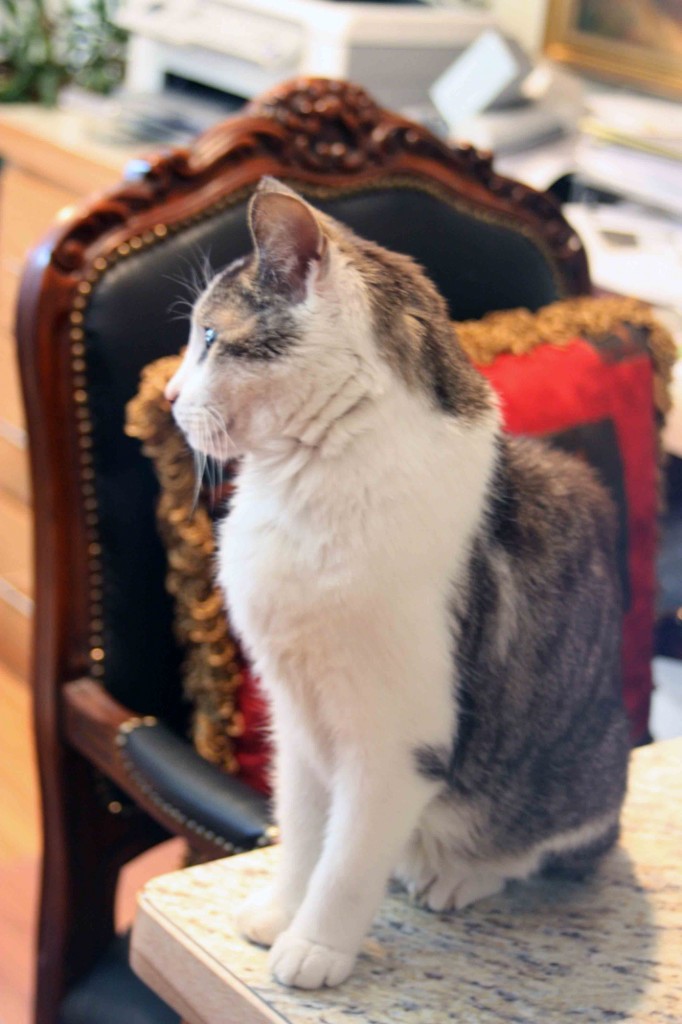 Friends, it is the YEAR OF THE RABBIT in the Chinese Zodiac!
I started to think about Rabbits while here in the office working with my mom. Rabbits are great jumpers and as you might already know, I love to leap!
When my  feline diabetes returned, my back legs were a bit weak so my jumping abilities were limited.  I tried and failed at many attempts to imitate Super Cat.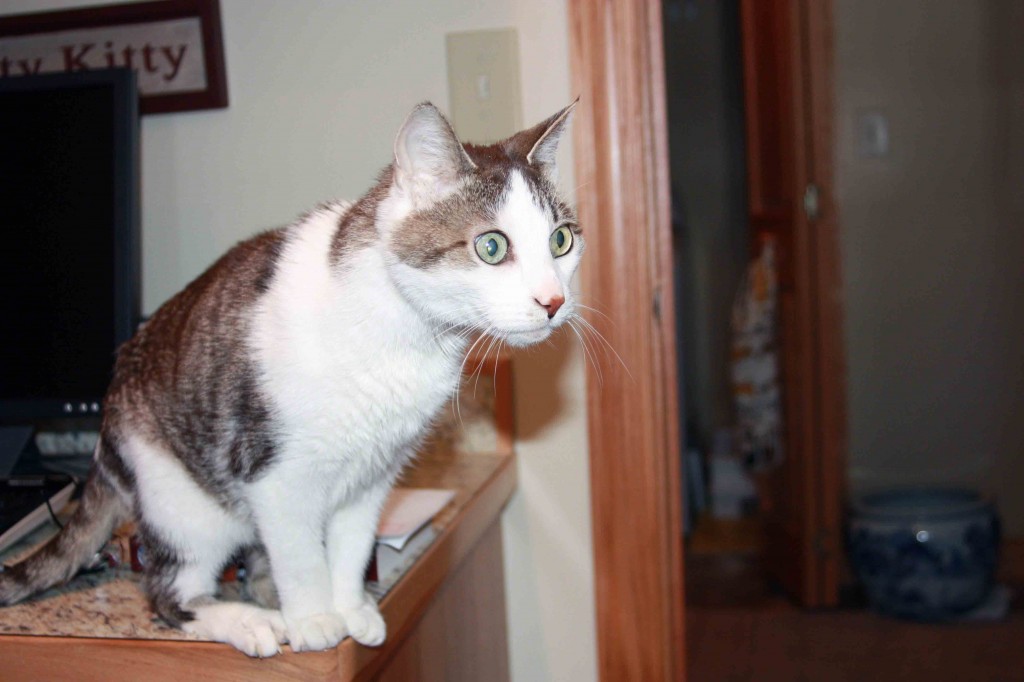 But now, I am feeling like myself again and I think maybe I can leap from this desk, over my mom's shoulder onto her desk.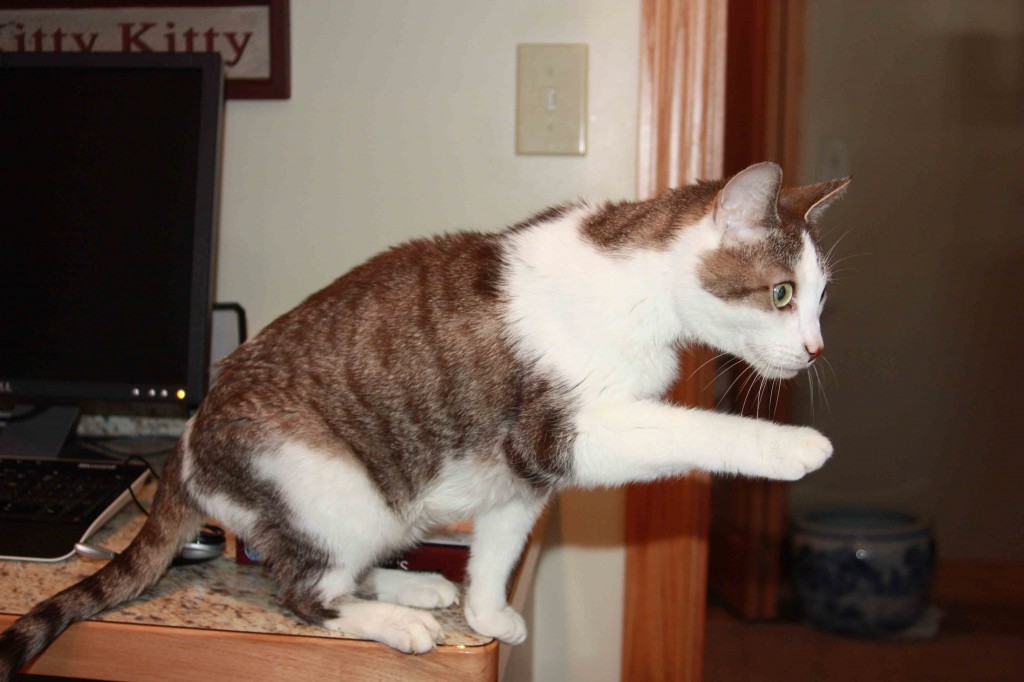 Yes, I think I can. Wish me luck.  Here I go…..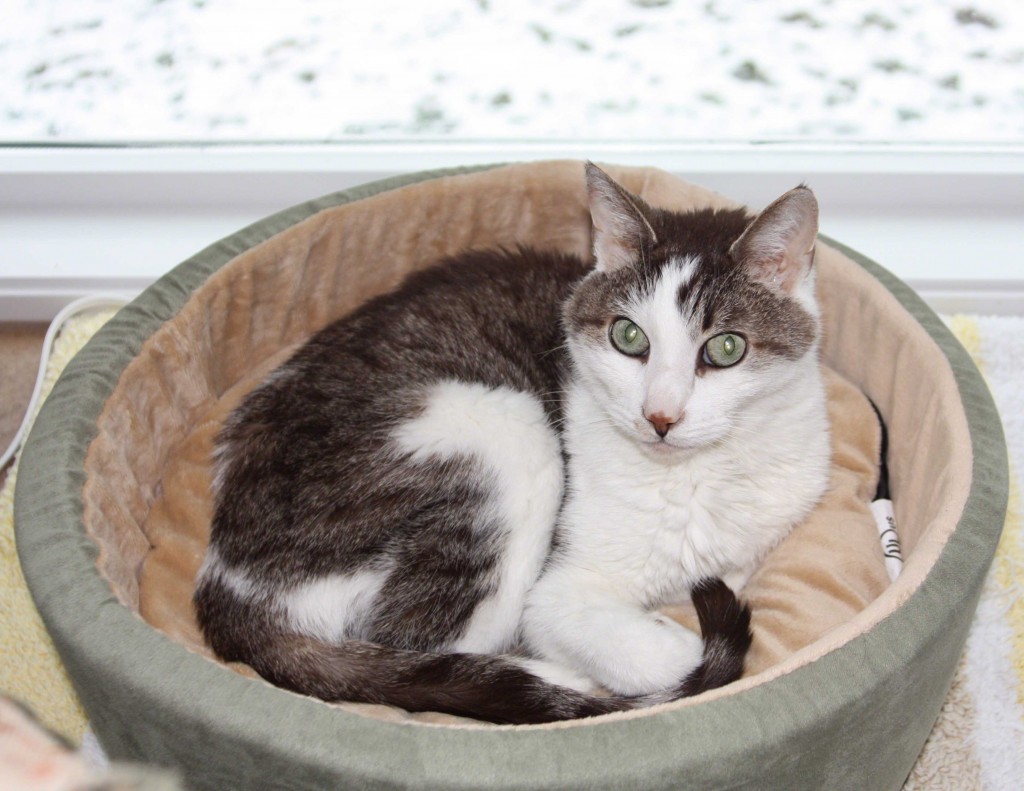 All I can say is I MADE IT!  I REALLY DID!
My Mom did not share my enthusiasm at first.   I scared her when I skidded across the desk and landed between the keyboard and the monitor.  She didn't know  I was coming.
She told me it might be a good idea for me to keep Lazy Leopard company for the rest of the morning.   My heated thinking circle is snuggly warm, I have to admit.