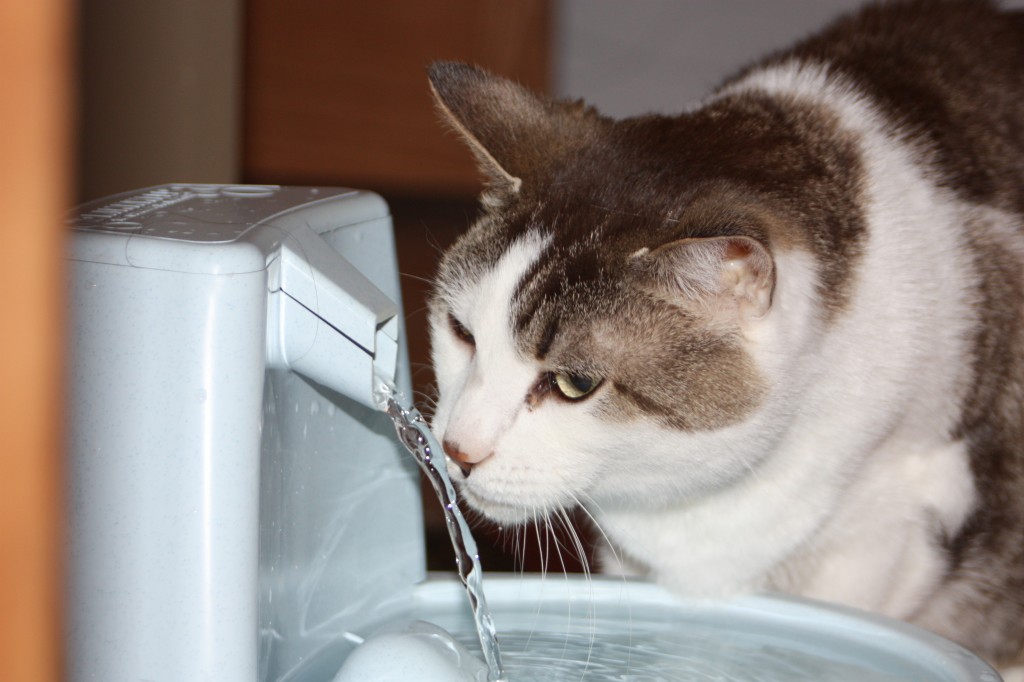 Friends, my day started off a little rough.  There was an issue with my drinking water. Sometime in the middle of the night, my primary water source became tainted.  And no, not with fig tree dirt from my paws either. It was The Tiniest Tiger's  Drinking Water Crisis.  My drinking water was not clean and fresh and I didn't think it was safe.  This was serious!!
On my usual habitat surveillance around about 3:03  am, I was stunned and seriously frightened by what I discovered in my fountain.  After I jumped back in terror, I bolted to my secondary water supply located beside my chow bowl.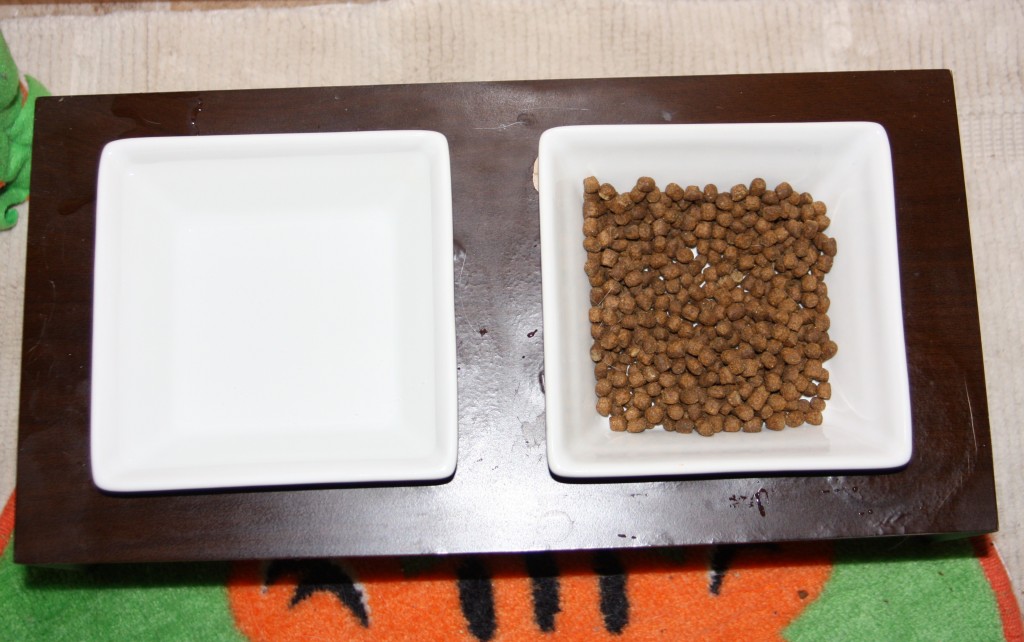 My secondary water source level was satisfactory. But I started to think about what would happen if I needed to drink all of my water from the secondary source before my parents could remedy my primary water source's problem?
My chow bowl was at the Code Blue Level and that was reassuring, until I thought about what would happen if I got super hungry and chomped all of my chow and got crazy thirsty!
This fear alone made my mouth dry, and I started to drink from my secondary water supply.
Realizing that I was guzzling my limited water supply, I became nervous so I chomped some chow. This chow chomping got me pretty thirsty so I found myself drinking  more of my water.  Now my secondary water source level went down almost a whole millimeter!
I tried to stay calm.  I really did.  I slowly walked back to my primary water source to see if by chance the water was free and clear, but it was not!  It was super spooky!
I had no choice but to run as fast as I could, leap up onto the bed and wake my dad. My leaping and pouncing abilities have improved with practice as I was able to wake him immediately.  He must have been able to read my mind, because he seemed as frightened as me by the situation.
He got up and followed me, slowly and steady to my water fountain. When he saw what had happened to my water, he shook his head in disbelief!  He carefully removed the intruder and said it was alright for me to drink from the fountain now.
I stomped my paw and looked at him.  After a heavy sigh he picked up the fountain, and washed it out, filling it with fresh purified water for me.  ~phew~ This was exhausting.
Now I will show you what was in my water fountain!
~Warning:  This is super spooky and you might not want to look~
Oh sure, you think this moth looks innocent and harmless on this leaf.  But in the middle of the night floating around like a ghost in your water, it can be traumatizing.
All is well with my water supplies this morning at 9:00 am.  I think I will take a nap.  My dad is at work and my mom is working in the office beside my fountain.  I feel safe and secure.
Meow for now.