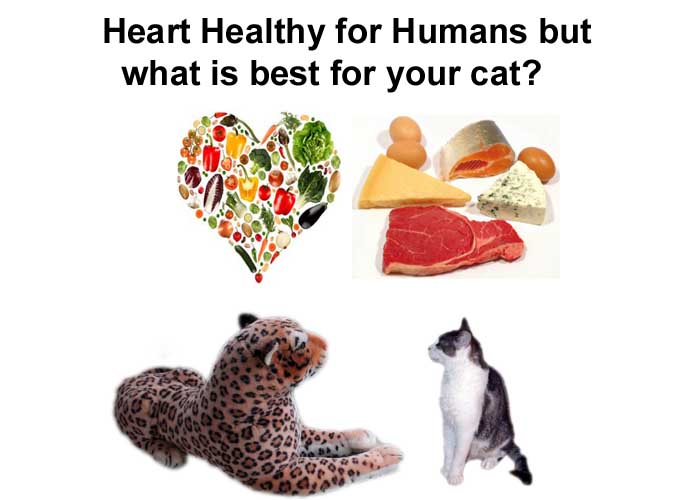 Do you wonder what protein is best for your cat?
Food trends come and go. Many humans like to mix up their diets by trying a variety of foods and flavors. My mom is a foodie. She has developed award winning specialty food products and even now that she is a zoologist she still likes to learn about interesting new ingredients and innovative foods. Just ask my dad, you probably never want to go to the grocery store with her. She really likes to stalk the shelves for what's new. But we cats, well we aren't concerned with pink himalayan sea salt or agnolotti with celery-root puree. We just want protein.
Cats are obligate carnivores and we need to eat protein that contains 10 specific amino acids that we can't make on our own. These essential amino acids are known as the building blocks for important biologically active compounds and proteins. If we become deficient even of just one essential amino acid, it can lead to serious health problems. Your cat's menu should be made up almost entirely of protein sources from meat. This is why we cats are always on the prowl for the amino acids in protein.
Do you have questions about cat food ingredients?
Even though you understand that your cats need protein, do you wonder which protein is best for your cat? Should you choose fish, chicken or beef? Do you wonder what the ingredient label means on your cat's food? Would you like to ask an expert? Now is your chance to ask any question that concerns you about your cat's food and Dr. Melody Raasch will do her best to answer your questions right here on our The Tiniest Tiger's Conservation Cub Club.
Dr. Raasch received her Doctorate of Veterinary Medicine in 1993 and a MS in Food Safety in 2011 both through
Michigan State University. She joined the Iams Company in 1998 and is currently a Manager of Scientific Communications. She is currently a member of the American Veterinary Medical Association and the Miami Valley Veterinary Medical Association. Outside of the office, Dr. Raasch enjoys travel, reading, and watching movies. She is married and has two wonderful children as well as five pets. "Willie-Moe" is a grey Domestic Short Hair, "Butch" is a seal point Siamese, "Alex" or affectionately called "A-bomb" is a tiger Domestic Short Hair, "Bert" is an African Grey parrot, and she also has a cockatiel who we have never really named but her daughter calls her "Belle."
Ask Dr. Raasch your questions in the comments below this post.
Just leave your question about cat food ingredients, proteins or any other concerns you might have about your cat's nutritional requirements. Your questions will be answered in a personalized video just for members of our community.