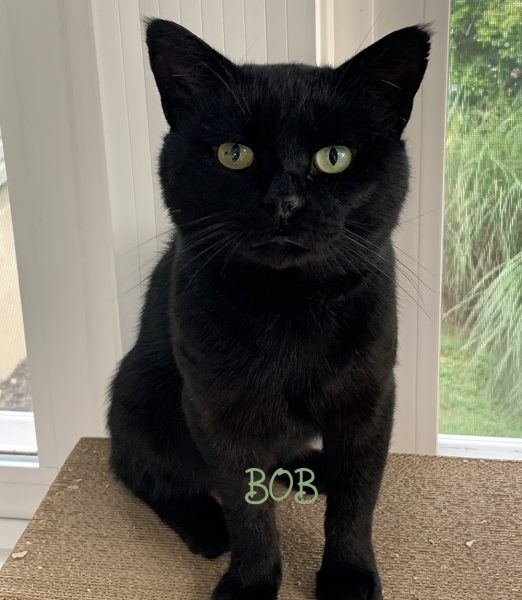 happy 1st Indoor anniversary to Bob!
Today is Bob's 1st Indoor Anniversary. One year ago today he gave up his life in the wild to come inside with Annie, Eddie, Paul and me. We are sure happy he decided to adopt us! The photo below is the first photo I took of Bob on the day we met. He was on our porch asking for a snack.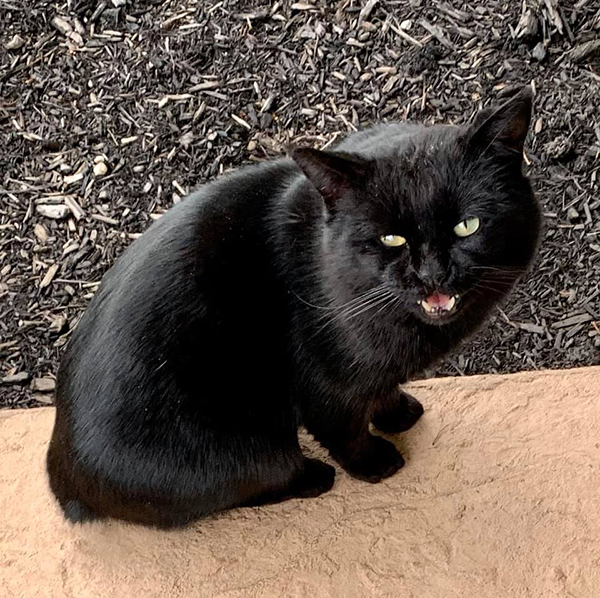 It is hard to believe a year has gone by since I scooped Bob up and put him inside a carrier to take him to the vet clinic for a checkup. We wanted to get him safe inside before the fireworks and fire crackers and all the other loud noises that accompany the 4th of July celebrations. The evening of July 2, Bob was safe inside and adjusting to his new home.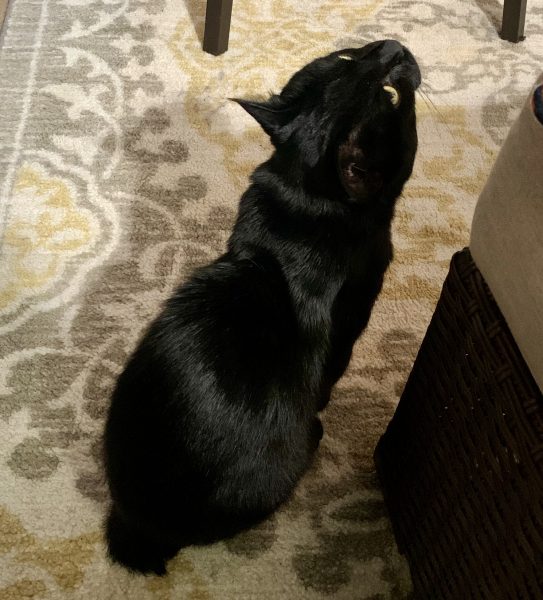 Bob, Annie and Eddie all Together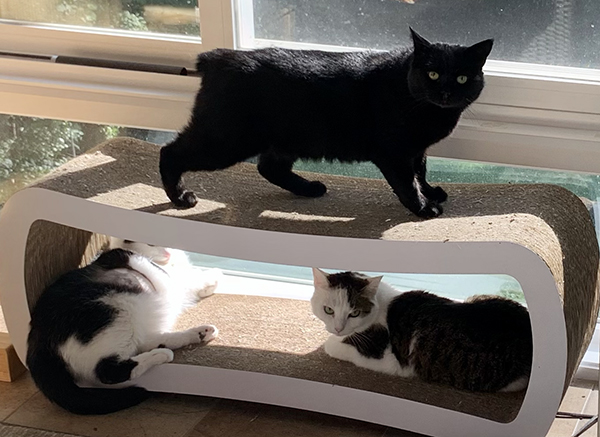 Eddie welcomed Bob into the home pretty quickly. Annie not so fast. She wasn't sure what to think and wasn't going to rush in to nose tap. Bob just sat with his head down when Annie would hiss and growl a little. He never hissed back or raised a paw to her. After a couple weeks, Annie too adjusted to seeing Bob inside the house and began to accept him. I love this photo of the three of them on the cat scratcher. Look at Bob's face. Isn't he adorable?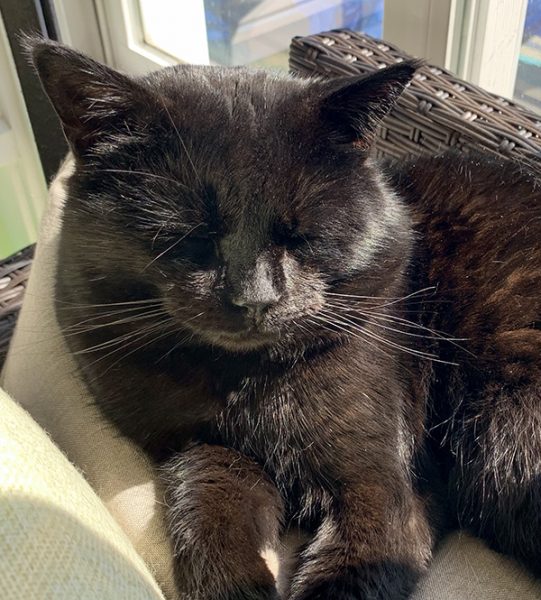 Before Bob came to live indoors, he used to come up on the deck and take a nap in the afternoon sun. He would sleep just outside the sunroom door and Eddie would sleep just inside the sunroom door. They became friends even before Bob gave up his wild life.
Now all three cats take naps in the sunroom. The photo above is Bob smiling while catnapping in a sun puddle.
happy indoor anniversary, Bob!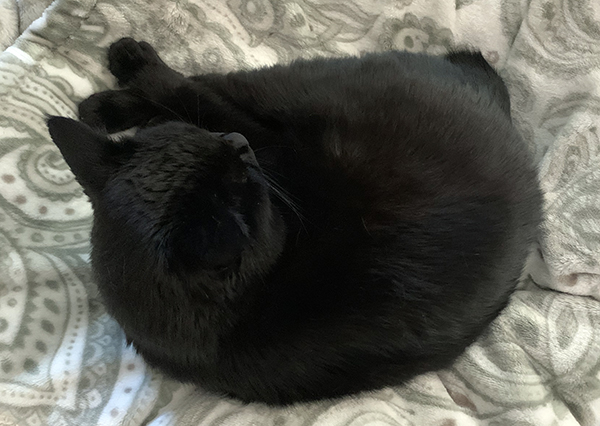 Bob likes to sleep on his favorite blanket on the ottoman in the early morning because he has a clear view of the kitchen and will be the first to know when breakfast is being prepared. He is such a nice cat and has brought so much joy into our lives. Happy 1st Indoor Anniversary to our little Bob. We hope we have many more.