Pet Parents Demand All Natural Quality Ingredients for their Cats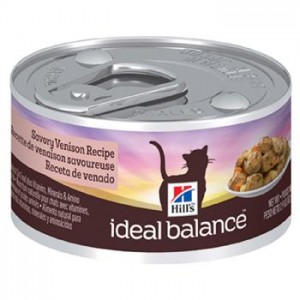 Pets are part of the family, in fact so much so that we are seeing the term pet parent more often than pet owner. This increasing humanization of pets has paved the way for pet parents to demand their pets' food be made of the same type and quality of ingredients that might be in a food product for humans. . This means that cat parents are asking for protein sources in their cat's food that would match the quality of meat, poultry or fish in their own food.  And just as all natural foods are demanded for themselves, all natural food is in demand for cats too.
Is All Natural Cat Food Enough?
But, maintaining a balanced diet takes discipline and even if we think of our cats are members of our family, it is important to remember the cat's nutritional requirements are not the same as our own. We can't just broil an extra chicken breast and feed it to our cat.  The feline diet is much more complicated than just eating one protein source.
Your Cat's Diet Must Be Balanced
A cat's diet must be a balance of proteins, carbohydrates, and vitamins and minerals from a variety of sources.  The new Hill's Ideal Balance has the natural ingredients that you want to feed your pet with 100% balanced nutrition.  Your cat's food should not have too much or too little of any ingredient but just the right amount.

Ideal Balance is Crafted by Pet Nutritionists
Hill's Pet Nutritionist Kathy Gross, chooses to feed Hill's Ideal Balance to her own pets. You can meet Kathy in this video:
[youtube]https://www.youtube.com/watch?v=sJ1S6GbiTiA[/youtube]
Check Out the Ideal Balance Website
Find out more information about how to find the right Ideal Balance food for your cat and compare for yourself how Ideal Balance stacks up against the competition.  Pounce here : Ideal Balance Website
This is a sponsored post; we have been compensated by Hill's Pet Nutrition.  Hill's Pet Nutrition is not responsible for the content of this article.
Other articles you might like