Sweet Annie Cat Gloves Warm your Hands and Heart
We are in Ohio so the past month has been quite cold.  In fact, we didn't have a single day above freezing from the middle of December until early January.  Some of us are able to stay inside on these super cold days, but many of us have to go out into the frigid temperatures to go to work, run errands, and keep appointments.  Sometimes, we just need to get out of the house even if it remains cold because we need to shake off a little cabin fever.
Our Sweet Annie Gloves help keep your hands warm and brighten your day.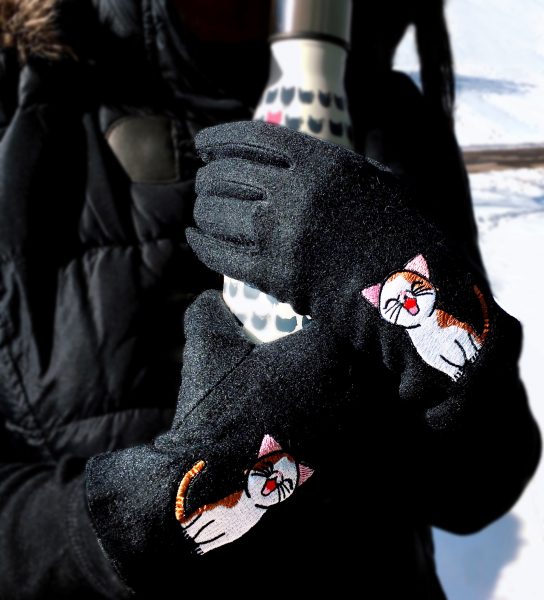 Sweet Annie is embroidered on these pretty wool blend gloves complete with touch sensitive points for technology on the thumbs and index fingers. Available in two colors, soft pink and black.
The cat gloves are:
80% cashmere, 20% nylon
Available in two sizes:
Medium: 3.03″ (7.7 cm)  palm width, 3.5″ (8.9 cm) middle finger
Large: 3.27″ (8.3 cm) palm width,  3.58″ (9.1 cm) middle finger
 
We think you will be pleasantly surprised how soft these gloves are too. The Sweet Annie Gloves and  our new Cat Cross-body Bag are purrfect for a winter walk.